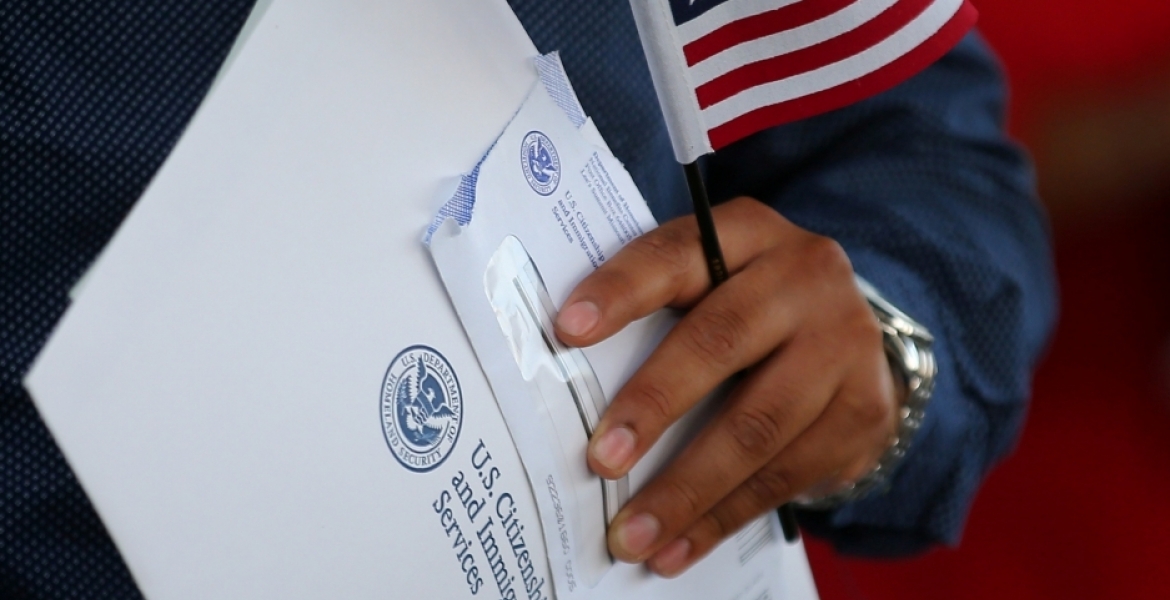 The US Department of Justice (DOJ) on Wednesday announced it has created a section within the department dedicated to investigating and litigating the revocation of citizenship to naturalized US citizens.
DOJ says the new Denaturalization Section will be responsible for bringing to justice "terrorists, war criminals, sex offenders, and other fraudsters who illegally obtained naturalization."
"When a terrorist or sex offender becomes a U.S. citizen under false pretenses, it is an affront to our system—and it is especially offensive to those who fall victim to these criminals," said Assistant Attorney General Jody Hunt. 
"The Denaturalization Section will further the Department's efforts to pursue those who unlawfully obtained citizenship status and ensure that they are held accountable for their fraudulent conduct," added Hunt.
Denaturalization cases have no statue of limitations, and the DOJ says that such cases require the government to show that a defendant's naturalization was "illegally procedure" or was ""procured by concealment of a material fact or by willful misrepresentation . . . .".
The DOJ says it has in the past successfully denaturalized individuals who misrepresented facts in their naturalization applicants. This includes those who convicted of crimes such as war crimes, terrorism, child rape, and conspiracy to commit bank fraud.
In 2018, a Ghanaian-born man in North Carolina was stripped of his US citizenship for sexually abusing his minor stepdaughter repeatedly in 1999 and 2000, and lying during his naturalization application and interview that "he had never committed a crime or offense for which he was not arrested."