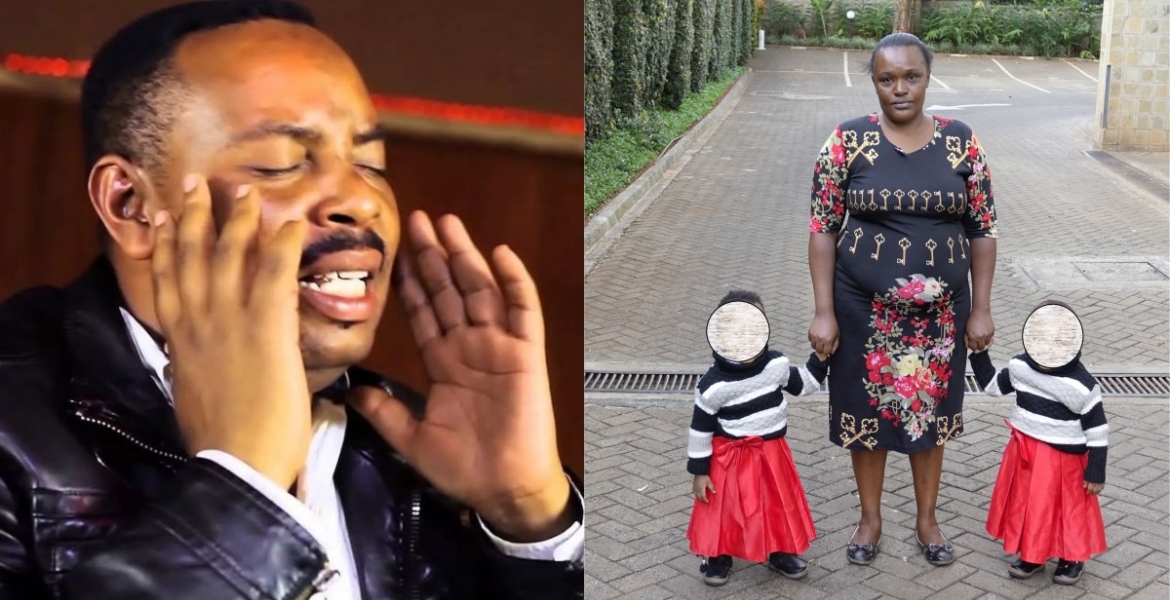 Popular Kenyan gospel singer Ben Githae has admitted to cheating on his wife.
Speaking during an interview with Radio Jambo's Massawe Japanni, Githae reveals that he cheated on his wife for a period of five years.
The musician says there were no issues in his marriage but he cheated on his spouse out of foolishness.
He also discloses that his wife and family were aware of his extramarital affair even before the story came out in public.
The "Tabia Mbaya" hitmaker further says they talked as a family and sorted things out.
"Siwezi sema ni lini nilitoka nje ya ndoa lakini wacha niseme kutoka nilitoka. Mpaka ifike hapo ilikuwa kwa miaka, mke wangu alijua kitambo na ikaleta issues at family level. Zingine tukatatua na zingine tukaamua kuishi nazo."
"Siwezi sema ati kwa familia yangu kulikuwa na issue ndio nikatoka nje wacha niseme tu ilikuwa ni tabia mbaya, ni msukumo tu wa tabia mbaya," says Githae.
He has also trashed claims by his former lover, whom they had twins together, that he asked her to have an abortion after she became pregnant.
The "Timiza" singer says his baby mama threatened him before going public with the matter.
"Baby mama kutokea publicly kulikuwa na threats na zile tunaweza sema intimidations baadae kidogo hizo threats zao zikawa implemented na ndipo nanyi mkajua. At family level, kulikuwa kunajulikana," Githae notes.
He admits that the issue almost ended his 18-year marriage.
His admission comes weeks after a video of a woman identified as Rose Wanjiru accusing the singer of neglecting her and their twins, surfaced online.