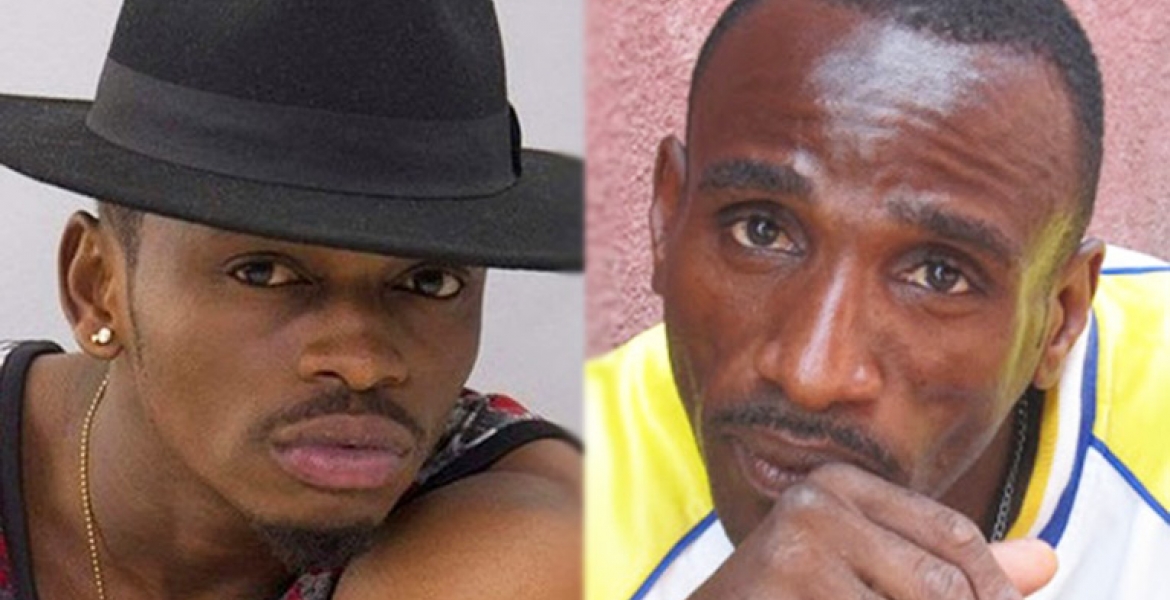 Ailing Tanzanian bongo flava superstar Diamond Platinumz's father, Abdul Juma Isack is now pleading with his son to come to his rescue.
Bedridden Juma says he has a serious knee problem that has made it difficult for him to walk, spending most his time lying in his lonely house. 
"My health is not good and I'm sickly. At the moment, my knee is aching too much. I cannot walk a long distance. As you can see, I'm in great pain and sometimes I cannot get off my bed," he says.
The 52-year-old says the illness can't allow him to continue with his hawking business and has pleaded with the award-winning singer to get him a medical cover.
"I should have a small stall for my business so that I do not have to hawk stuff around. If had a car, it would be easy attending to customers' need. Unfortunately, I am not able to get one. Maybe a health insurance cover could help for now," he appeals.
Juma abandoned Diamond and his mother when he was still young and attempts to win back his family have been futile.
"Babangu tunawasiliana naye…Upande wa kumsaidia namsaidia ikiwa sina uwezo pia sina uwezo. Lakini bahati mbaya hatuna ukaribu kama nilivyo na mamangu, Kuishi pamoja, Kusafiri pamoja. Hatujazoena hivyo, kwa pengine watu kuniona siko na yeye katika hadara wanaona kama Diamond ana vita na babake. Kuna baadhi ya watu wengine wamekuwa na mazoea mabaya ya kwenda na Babangu getini Kwangu na kumpigisha picha kisha waseme nimemfungia geti, sio fresh aisee. Sio kila mtoto ambaye haishi na wazazi wake mambo yao sio fresh," Diamond said in an interview early this year.