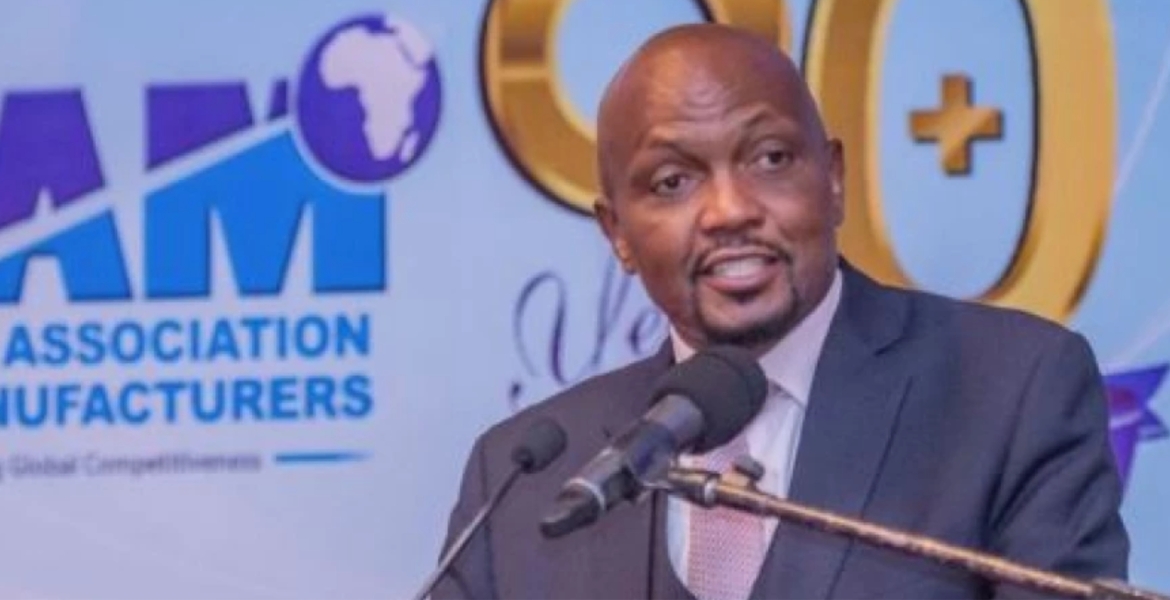 Investments, Trade and Industry Cabinet Secretary Moses Kuria has revealed the government's plan to ban the importation of second-hand clothes, commonly known as mitumba.
While pledging to empower the local textile industry to produce cheaper clothes, Kuria pointed out that Kenya exports locally-made fabric at a cheaper price than it imports used clothes.
"The price we are selling to America is much lower than Mitumba. It's not a question of price, it's a question of availability, and it's a question of information. I will work with the textile industry and make sure that first we make the cheaper clothes available in this market, and then we will ban mitumba," he said during the Changamka Shopping Festival in Nairobi.
Kuria lamented that the country's textile industry only employs approximately 50,000 people, while in countries like Bangladesh, the sector employs more than five million people.
"Whatever is required for us to sell to our people the same way we are selling to America, we will do. Once the option is available we will do it like South Africa. South Africa banned mitumba," he said.
Kenya is one of the largest importers of second-hand clothes in Sub-Saharan Africa, with most of the used clothes coming from the US, Europe, China, Poland, Germany, and the United Arab Emirates (UAE).
Kenya imported 184,555 tons of second-hand clothing valued at Sh17.8 billion in 2019, according to the Kenya Bureau of Statistics (KEBS). The mitumba industry provides for about 2 million Kenyans.
A 2019 survey by IEA and the Mitumba Consortium Association of Kenya revealed that 91.5 percent of households buy second-hand clothes worth Sh1,000 and below.
During the campaign period, President Ruto and his main competitor Raila Odinga clashed after the latter pledged to ban mitumba clothes to allow local textile industries to grow. Ruto particularly took issue with Odinga's claim that mitumba are dead people's clothes.
"Trickle down is dangerous. They branded business people's merchandise counterfeit & destroyed them. Now clothing enterprises are dealers in dead people's wares to be banned. Bottom-up, using TVET will assist these enterprises to grow from sewing, cottage to textile and leather industry," Ruto tweeted.