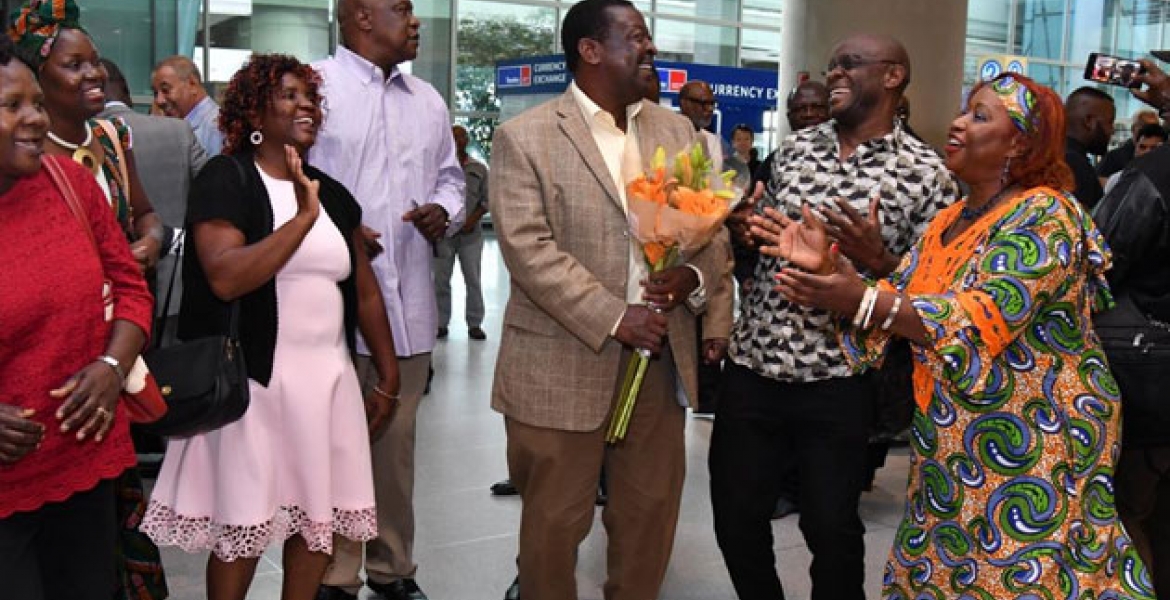 Amani National Congress (ANC) leader Musalia Mudavadi is currently on a tour to the United States.
Mudavadi's delegation comprising Sabatia MP Alfred Agoi, his Nambale counterpart Bunyasi Sakwa, and former Lamu Governor Issa Timamy and ANC Secretary-General Barrack Muluka among other leaders landed in Boston on Tuesday night.
Mudavadi is scheduled to hold public lectures and meet Kenyans in the diaspora to market his 2022 presidential candidature.
On Wednesday, Mudavadi held a meeting with Kenyans living in Newton, New Hampshire, where he called for more recognition of the diaspora community.
He said the government's recognition of Kenyans abroad should match the great contribution they make to the country's social-economic development.
"If Kenyans abroad lapse on their contributions back home there will be serious implications on Kenya's development.
"We have to take the diaspora very seriously and current policies are not adequate enough to address their needs including investment back home and participation in national issues," he stated.
Later on Wednesday, Mudavadi is expected to give a public lecture at the University of Massachusetts on the impact and implications of terrorism in Kenya and East Africa and how to address it.
The peak of his tour will be on Saturday where he will give a keynote address during the opening of the Kenya Diaspora Conference in New Jersey.