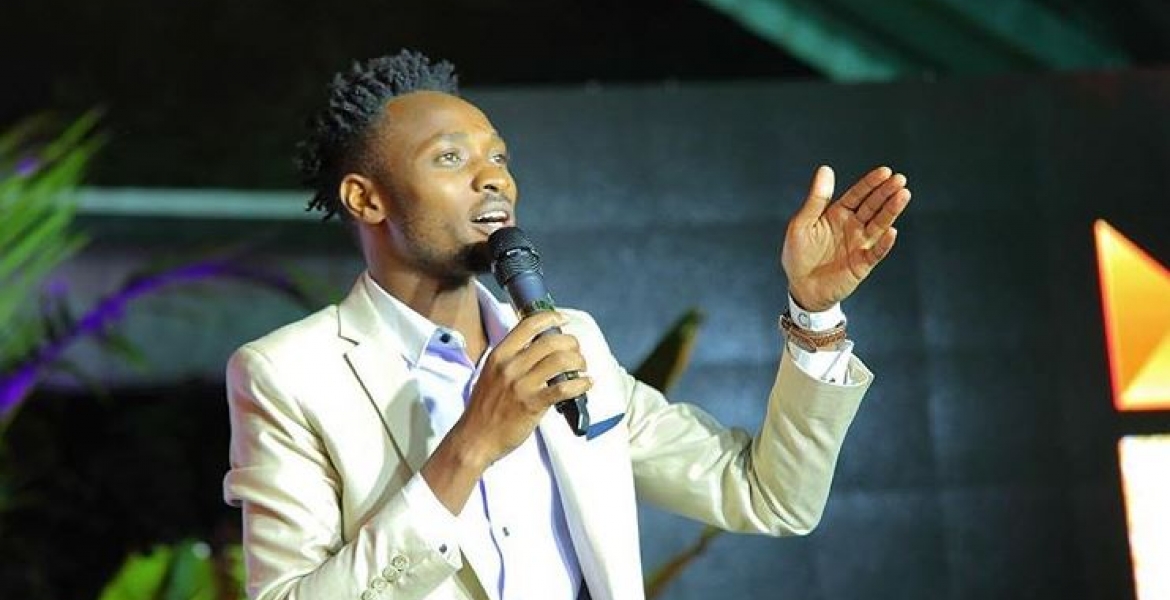 Kenyan comedian 'David The Student', born David Kangogo, has made a comeback on Churchill Show weeks after he returned to the country from the US where he had a controversial stay.
Kangogo moved to the US with hopes of finding greener pastures but his comedy career hit a snag, making his life in the country unbearable.
In August, the entertainer faced accusations of swindling Kenyans in the diaspora by borrowing money and failing to pay back. He was also accused of soliciting cash from Kenyans abroad while claiming that his father had been diagnosed with cancer and needed money for treatment.
''Red alert my diaspora people. I want to notify you of a con man who has given some of us a head time here in the diaspora…comedian 'David the Student'' from Churchill show is a real con man," one Kenyan living in the US said on social media.
Responding to the claims, Student admitted to borrowing cash and apologized for failing to pay back. 
"Hello, I have spent time reading this, and some of it is true(the borrowing of Money) But I have never told  anyone my Dad has cancer. Coming here(America) made me realize life here ain't what we see and think there's a dollar tree falling and people catch…being here for a couple of months had made me appreciate the hard work most of you guys (Kenyans in America) work so Hard to take care of your families and to live the American Dream. I apologies to anybody and everyone those I borrowed and those who lent me and I've not refunded. I take full responsibility and I am ashamed," he comedian said.
".... I am taking full responsibility of some of the accusations.. and from the bottom of my heart I am sorry" added David.
Last month, the comedian quietly returned to Kenya and has maintained a low profile since then.
Kangogo made a return to Churchill Show at an event in Nakuru over the weekend.