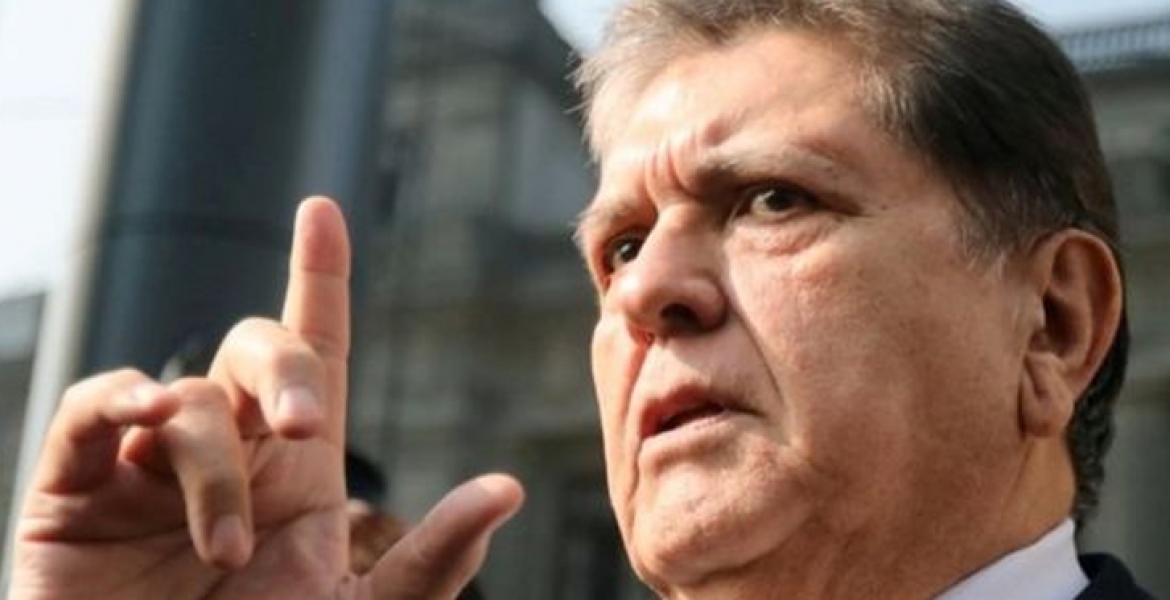 Former Peru President Alan Garcia has passed away hours after shooting himself to avoid arrest.
Garcia shot himself in the head on Wednesday morning after police arrived at his residence in the country's capital Lima to arrest him in connection with a bribery investigation.
Peru Interior Minister Carlos Moran says Garcia told police he needed to call his lawyer after they arrived at his home to arrest him.
"He entered his room and closed the door behind him," Moran says. "Within a few minutes, a shot from a firearm was heard, and police forcibly entered the room and found Mr. Garcia sitting with a wound in his head."
He was rushed to Casimiro Ulloa Hospital in Lima, where he underwent emergency surgery.
Garcia, 69, has been under investigation in connection with Brazilian construction firm Odebrecht, which admitted publicly in 2016 that it used bribes to win lucrative contracts in the region.
Last year, Uruguay rejected Garcia's request for political asylum after Peru authorities banned him from leaving the country until the investigation against him is completed.
Garcia has repeatedly pleaded not guilty to any wrongdoing.
His death has been confirmed by current President Martin Vizcarra, who has expressed his condolences on Twitter.
Garcia, a skilled orator,  served as president from 1985 to 1990 and again from 2006 to 2011.