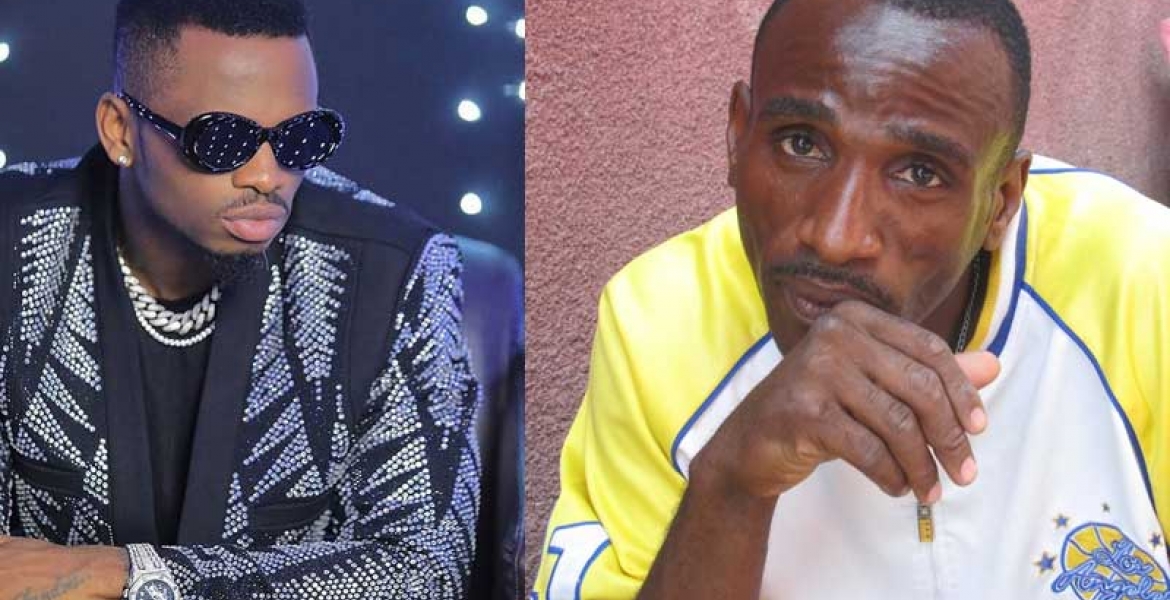 The legs of Tanzania star singer Diamond Platnumz's father, Abdul Juma, risk being amputated if he fails to get urgent medical attention, a doctor has warned.
Dar es Salaam-based Dr. Godfrey Charle says Juma suffers from skin cancer and bacterial infection has attacked his legs.
Charle says that if the infection is not treated soon, Juma may spend the rest of his life without his limbs.
Juma has been ailing for a while now and appeals to his celebrity son for help have been fruitless.
Tanzania's Global Publishers report that Juma's efforts to raise cash from neighbors and friends have hit a dead end since the medical bill is "way too high for them to raise".
"We can only wish him well," says a neighbor, identified only as Abdul.
Juma says his daughter, Zubeda Humphries, who lives in the UK, has been helping him financially and emotionally.
Last week, Zubeda was quoted by Tanzania news outlets saying that she rang Diamond to inform him of their dad's health status but the calls went unanswered.
"I wish he [Diamond] could reunite with his father, and help him to full recovery," said Zubeda, who is Diamond's half-sister.
Global Publishers reached the award-winning singer for comment, but he did not pick up the phone.
Juma allegedly abandoned the "Love You Die" hitmaker and his mother when he was only 6-years-old.
Diamond claims that his father abandoned him and his mother, Sanura Kassim, at a time they needed him most.
"I, however, send him money, when he requests. I also send him money whenever he tells me he is ailing. However, living together under the same roof would be impossible. All my life growing up, he was never there for me. Why should I pretend that I am now ready to share a house with him?" posed Diamond during an interview last year.