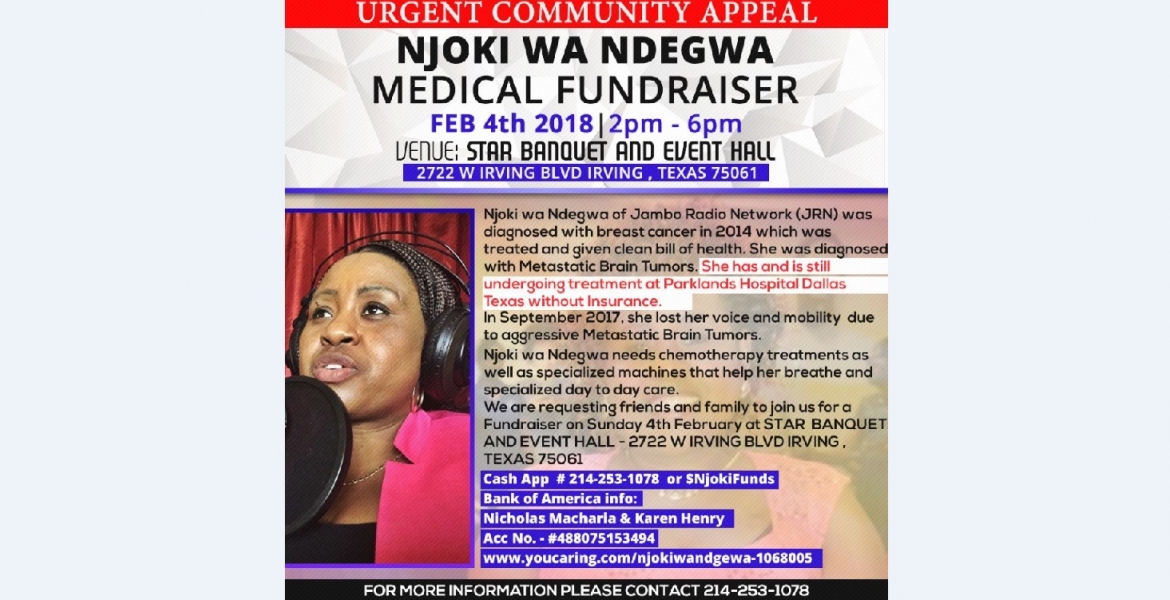 Njoki wa Ndegwa, host of Jambo Radio Network (JRN), was first diagnosed with breast cancer in 2014. She successfully combated the disease and was given a clean bill of health. Unfortunately, she was later taken ill to Parklands Hospital in Dallas, TX where she was diagnosed with Metastatic Brain Tumors.
In September 2017, Njoki wa Ndegwa started having problems with her voice and balance. Upon going to hospital, she was again diagnosed with aggressive Metastatic Brain Tumors. The tumors have led to a loss of her voice as well as mobility.
Njoki wa Ndegwa needs chemotherapy treatments as well as specialized machines that help her breathe and specialized day to day care.
You can click on the links below to donate:
For more information, please call 214-253-1078.
Please come forward and let us donate generously as we consider Njoki Wa Ndegwa and her family.
*PLEASE TAKE A MOMENT & FORWARD THIS MESSAGE*