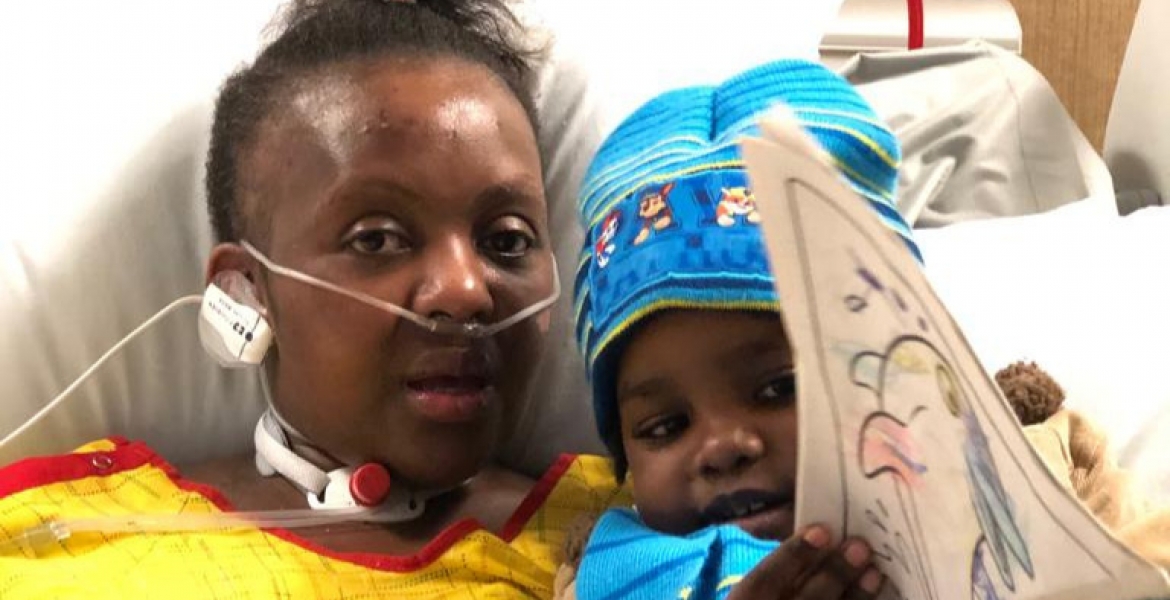 Victoria Mugo aka Torie, a daughter, mother and a friend to many is currently hospitalized at Aurora Medical Center in Aurora, Colorado and has been since January 9, 2019 when she went to see a doctor due to shortness of breath from flu-like symptoms. This led to her admission and diagnosis of pneumonia and RSV(Respiratory Syncytial Virus), which sadly led to septic shock.
       
She was on life support and in an induced coma for about three weeks. During the course of her treatment she developed kidney failure, which led to dialysis and vascular necrosis on both her hands and feet. The doctors gave the limbs time to see if they could recover on their own, but unfortunately that did not happen.
Vicky was discharged from ICU to a rehabilitation facility after about six weeks. However, 5 days later she was re-admitted back to the ICU after developing a fever from a mild infection.
Vicky recently had one of her legs amputated up to the knee. She also had her hands amputated at the wrist, and has more surgeries scheduled including having her other leg amputated. Additionally, she continues to be on dialysis.
After surgery, Vicky will need prosthetic limbs that will enable her to get her independence back. Therefore she will require a lot of rehabilitation and special accommodation needs as part of her recovery. In addition to that she will need help with the expenses for the upkeep of her 3-year-old son Alexander.
Victoria's life is a pure miracle and we thank God for giving her all the strength she can master to get through this incredibly difficult time.  Despite it all, she continues to inspire us with her faith and her fighting spirit. This strong fighter, with her kind smile, rarely shows her pain or struggle.
Your financial support to help offset medical bills and cater for upcoming rehabilitation costs in addition to your prayers and support will be truly appreciated. Thank you for your time.
Donations can be made via this GodFundMe link: https://www.gofundme.com/54j3s-help-victoria-recover
For more information please contact Jimmy Tuti at 720-236-7027.