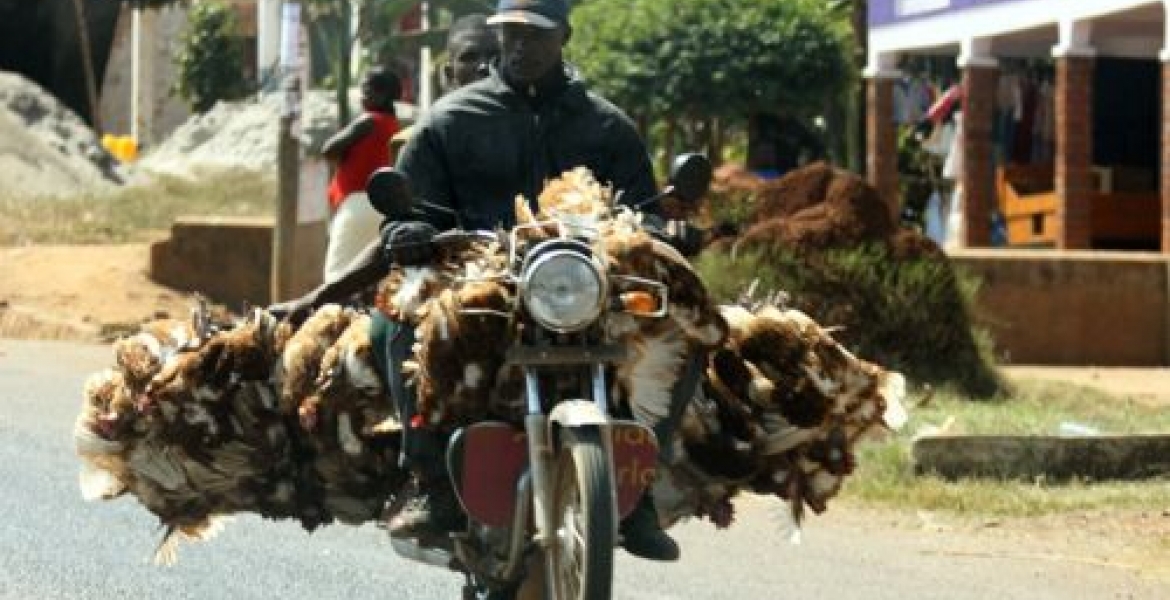 Directorate of Criminal Investigations (DCI) has warned Kenyans that they risk being arrested and prosecuted if found mishandling chickens and other animals.
In a notice posted on its Twitter handle, DCI warned Kenyans that they risking going to jail or paying a fine if found guilty of mistreating chickens and other livestock.
The offense of cruelty on chickens and animals attracts a fine not exceeding Sh3,000 or a prison sentence not exceeding six months, or both, DCI said.
The warning by DCI was mainly directed to traders transporting chicken and animals in cars and motorcycles to and from the market. DCI cited the Prevention of Cruelty To Animals Act (Cap.360) Revised Edition 2012 (1983).
"Section 3 (1) (a) provides that a person shall be guilty of an offense of cruelty if he/she cruelly beats, kicks, ill-treats, over-rides, over-drives, over-loads, tortures, infuriates or terrifies any animal," DCI stated.