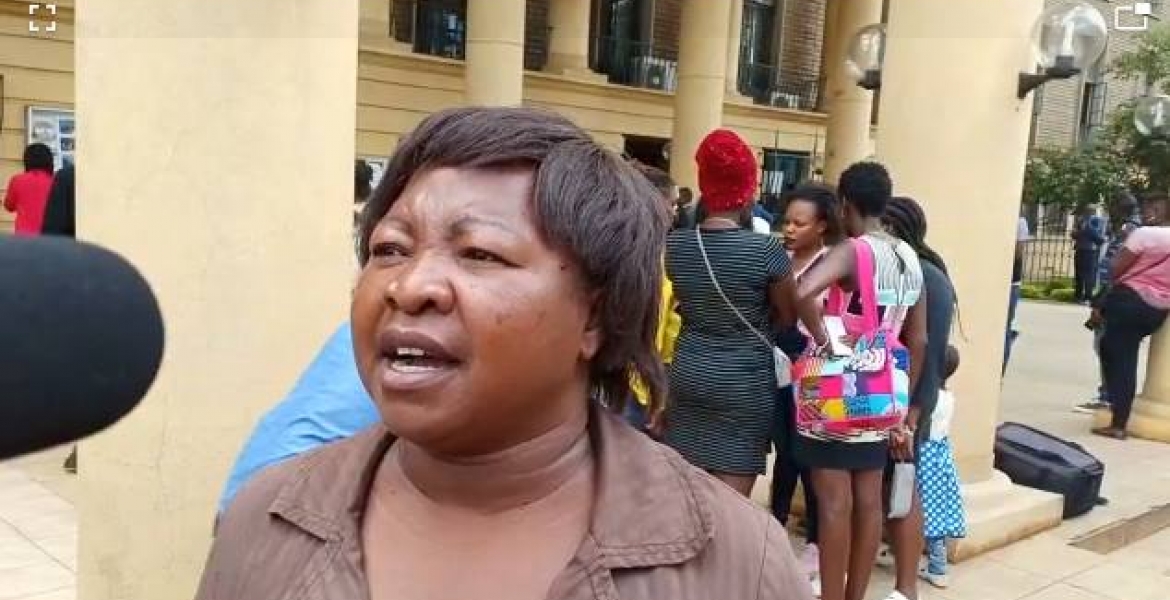 Self-confessed Kenyan lesbian pastor Jacinta Nzilani Kilonzo has continued to open up about her gay lifestyle.
Speaking during a recent interview with a local news outlet, Nzilani says her sexual desire towards females started when she was 16 years.
In a shocking revelation, the clergywoman has revealed that she celebrated her husband's death in 2008 by tossing a bottle of champagne since she never enjoyed her 25-year marriage.
"Nikiwa katika ndoa sikuwa nataka mume wangu anikaribie hata kidogo. Hata wakati wa kufanya ngono tulikuwa tunasumbuana sana kabla nikubali," she says.
She says she has been in a relationship with a woman for more than a year now and her children have accepted who she is.
 "My firstborn said he is proud of me and supports me. He saw that I never brought men to the house after their dad died," she notes.
When asked why she remained in her marriage despite not being happy, she explained: "I stayed because I did not want to embarrass my mother. I was not comfortable with my husband."
The televangelist says God gave her unlimited freedom when asked whether her sexuality violates biblical teachings. 
"I am a servant to all, I serve all people and I am attracted to women," the cleric says.
In an interview with Radio Jambo in January, the 51-year-old said she plays the man's role in her relationship.
"I am the man, I control things. We kiss and have sex just like any other couple in a relationship."
''God gave me someone who I am happy to be with. I love her because she is mature, and she understands me as well. I have been with her for a year and I would love to marry her although we have not discussed it yet. You know it's a process with the Kenyan constitution, but when the time comes, maybe we will talk about marriage,'' she explained.