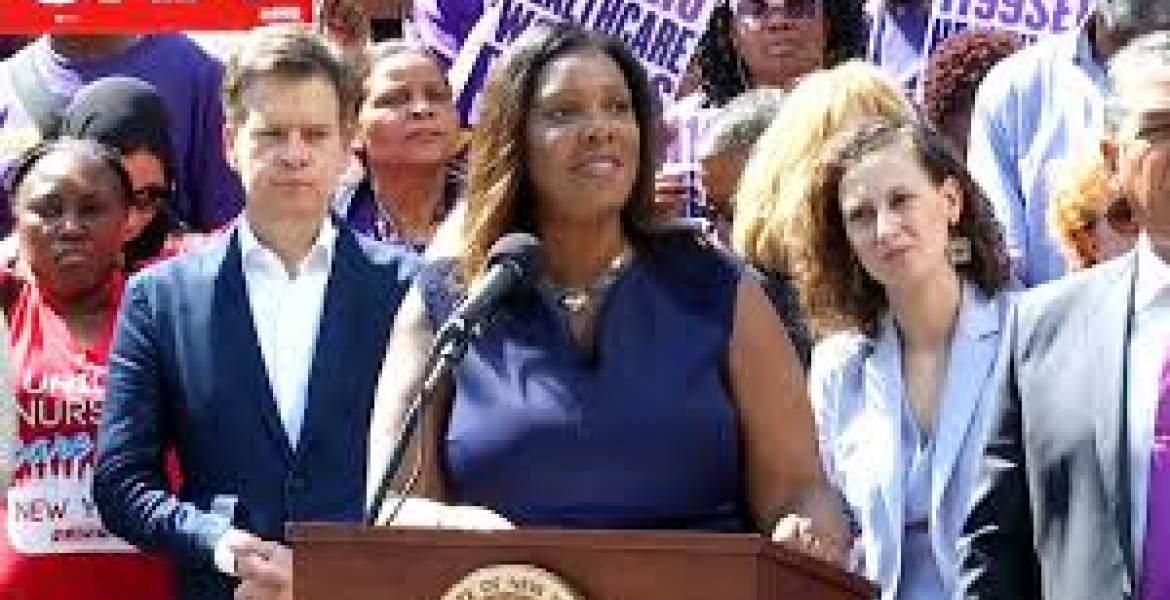 New York Attorney General Tish James [Photo/Credit]
The states of New York, Connecticut and Vermont, as well as New York City on Tuesday sued the federal government over the Trump administration's new rule to block immigrants who have ever used public assistance from applying for green cards.
The new rule, announced earlier this month by the United States Citizenship and Immigration Services (USCIS) and set to become effective in October, would block immigrants who use public assistance including food stamps, housing vouchers and Medicaid from legalizing their status.
USCIS acting Director Ken Cuccinelli said the new rule is meant to make sure people coming to the US are self-sufficient and do not become a public charge. "We want to see people coming to this country who are self-sufficient," Cuccinelli said. "That's a core principle of the American dream. It's deeply embedded in our history, and particularly our history related to legal immigration," Cuccinelli said.
ALSO READ: Trump Administration Tightens Work Permit Rules for Immigrants Paroled into the US
The joint suit, filed in the Manhattan federal court, asks the court to block the administration from implementing the changes to the "public charge" rule, saying the change is not in line with immigration laws and American values.
"The Trump administration's thinly veiled efforts to only allow those who meet their narrow ethnic, racial and economic criteria to enter our nation is a clear violation of our laws and our values," New York Attorney General Tish James said in a statement.
James added that the proposed rule will result in more children going hungry, more families going without medical care, and more people living in the shadows and on the streets.
Immigration advocates say the change would disproportionately affect immigrants from low income countries especially those from Central America and Africa. 
Under the proposed rule change, among other things, green card applicants living in the US will be required to submit three years to federal tax returns and also provide history of employment.