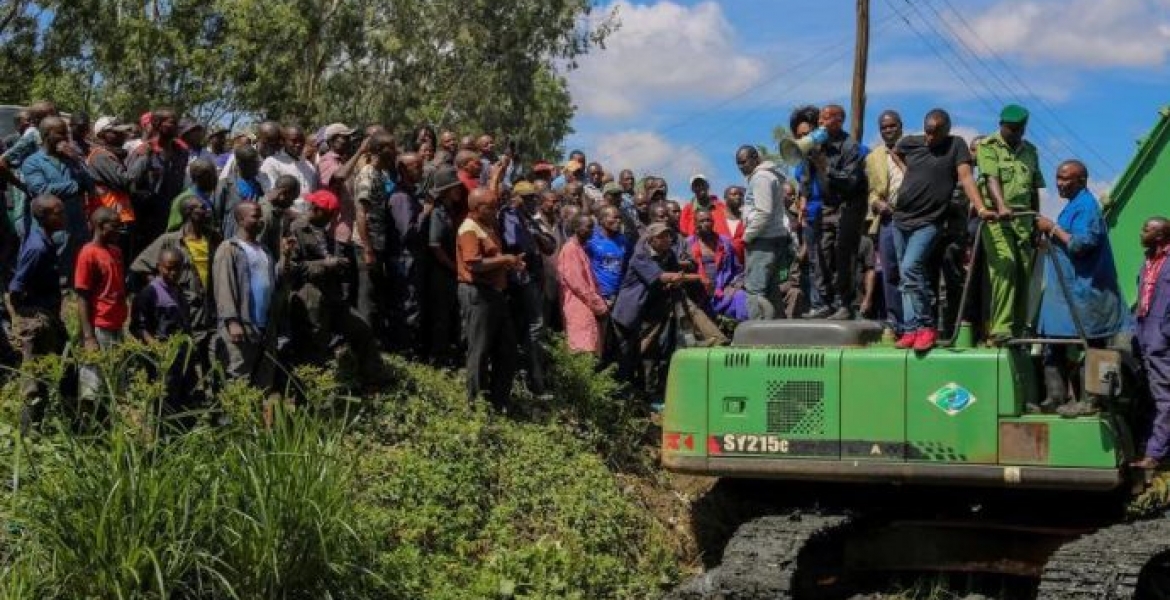 Musician Jaguar has launched a project to rehabilitate a major road in Nairobi's central business district as he hopes to contest the Starehe parliamentary seat.
Jaguar, whose real name is Charles Njagua Kanyi on Thursday launched the rehabilitation of Kirinyaga Rd in the Grogan area of Nairobi's CBD. The area is part of Starehe constituency. He decried the poor condition of the roads in one of the major economic hubs of the city, adding that his projects to improve infrastructure in the area will lead to a better business environment.
"Barabara za Glogon (Kirinyaga road) zimekuwa hazipitiki na biashara mingi zimeharibika haswa za watengenezangi Wa magari,wauzaji vyuma vya magari na wachuuzi pia..kama mbunge mtarajiwa Starehe nimeanza kazi ya kutengeneza barabara hizo ilyi biashara ziendelee…Mwamko mpya Starehe," wrote Jaguar on Thursday.
Jagaur faces what is expected to be hotly contested Jubilee primary nominations for the Starehe parliamentary seat on April 21st as he faces incumbent MP and political veteran Maina Kamanda.
Businessman Steve Mbogo is also in the running for the seat on an ODM ticket as is activist Boniface Mwangi through his newly launched Ukweli Party.