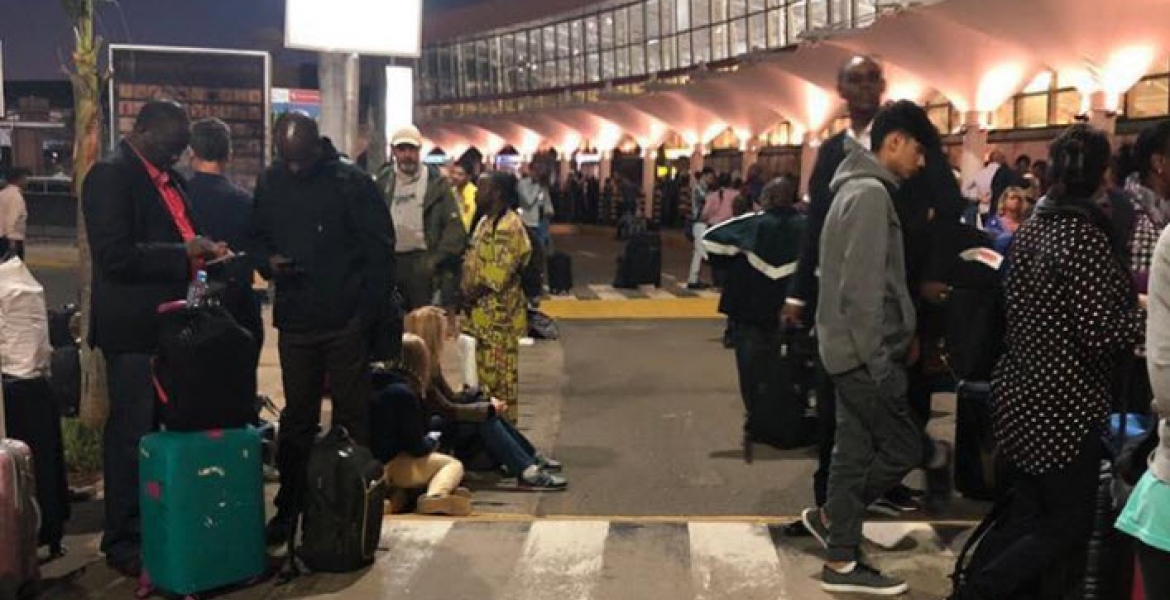 Kenya Airways (KQ) says it suffered losses amounting to Sh300 million following aviation workers' strike on Wednesday.
The strike called by the Kenya Aviation Workers Union (KAWU) entirely paralyzed operations at the Jomo Kenyatta International Airport (JKIA).
Thousands of travelers who had booked tickets to various local and international destinations remained stranded for several hours at the airport.
KQ saw at least 24 of its main flights affected and struggled to fly out hundreds of passengers who were still stranded at the airport on Wednesday night.
The airport staffers are protesting the planned takeover of JKIA operations by loss-making Kenya Airways.
KAWU, through Secretary General Moss Ndiema accuses KQ of financial wastage through payment of hefty salaries to senior Polish managers and consultants.
The union argues that the payments are a sign that the management of the national carrier is averse to financial prudence, hence incapable of managing JKIA.
"These people are here to loot. Why duplicate services that are already being offered by Kenyans," said Ndiema.
Currently, JKIA which is the country's main airport handles about 13,000 passengers and 230 flights daily.
"Cancelled and rescheduled flights come with costs including refunds and hosting passengers, not just here but in other airports whose flights were to terminate in Nairobi. This will cause an untold financial burden to airlines," Transport Cabinet Secretary James Macharia told the Daily Nation.
More than 20 foreign airlines operate out of JKIA, including RwandAir, KLM, Swiss Air, Air France, Qatar, Turkish Airlines, and Air Mauritius.
Others are British Airways, Emirates, South African Airways, Air Saudi, and Ethiopian Airlines.
Normal operations have since resumed at the aerodrome following the deployment of military officers from the Kenya Air Force to assist in various duties done by the striking employees.