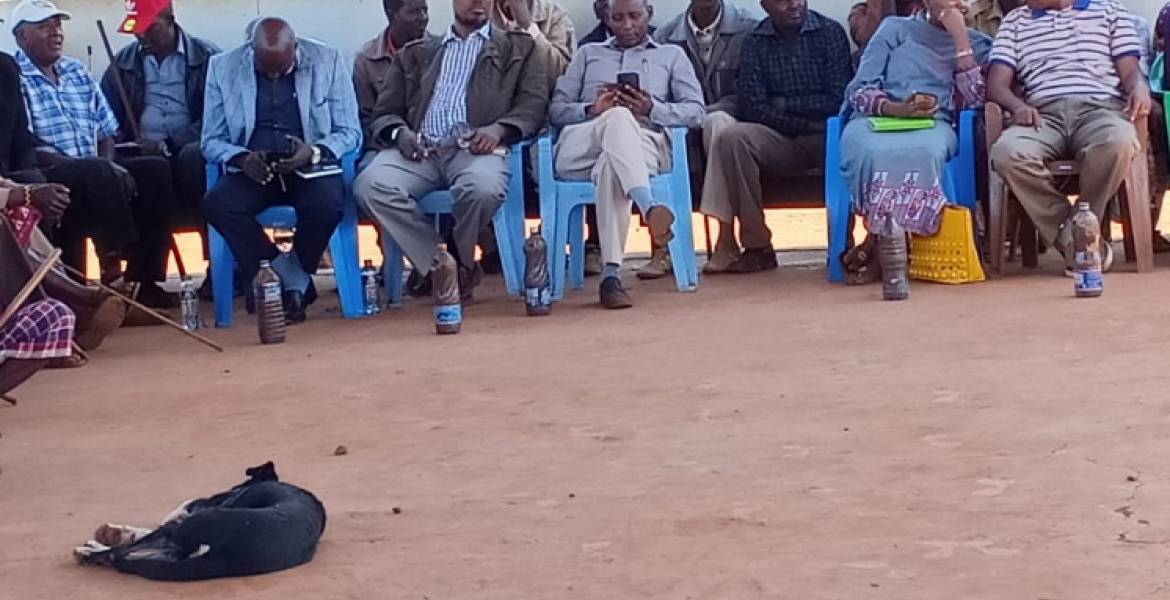 Leaders from Marsabit County and dignitaries were on Monday left in shock after residents served them muddy water during a meeting in the Karare area.
Local leaders had convened the meeting to drum up support for the establishment of a municipality in the county.
Minutes after the meeting kicked off, irate residents arrived with muddy water packaged in bottles, placing them where each dignitary sat to "quench their thirst."
The residents accuse area leaders of prioritizing the wrong things while ignoring the most serious and critical needs.
They say water shortage has been their main problem for several years but local leaders think a municipality is more important.
"Our main problem is water, not a municipality," the residents told the visiting delegation.
Last month, 147 camels died after drinking contaminated water in Karare and Elehadi villages in Marsabit North Horr Constituency.
Locals say they have been drinking muddy water and their cry to the county government has been ignored.