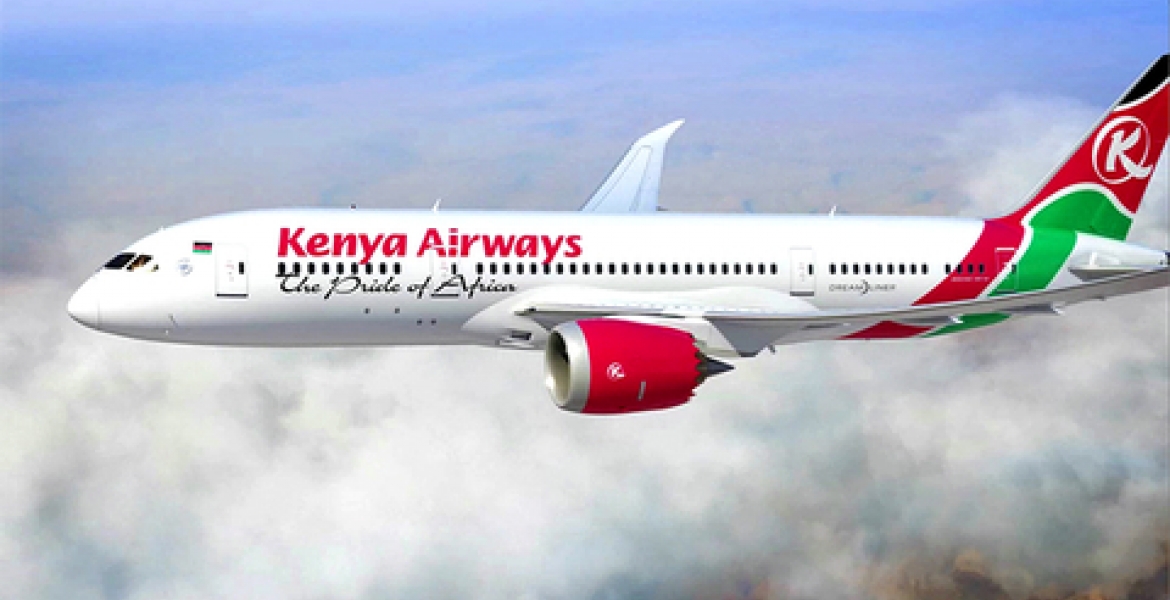 Most Kenyans who move to the United States cut links with their families as well as friends in Kenya and their lives in the "land of opportunities" remain a mystery to many.
A majority of them visit their families in Kenya after several years while others are forced to return only when death strikes a close relative, with some choosing to skip the burial.
A family from Kiomiti in Nyaribari Masaba, Kisii County tells Daily Nation reporter Ruth Mbula that their daughter moved to the US on a green card in 2006.
Esther (not her real name) later informed her family that she had decided to pursue a medical course in one of the colleges in the US.
The family says Esther did not return home until January, 2018 when she came for the burial of her mother.
Her kin says they do not know where Esther lives or what she does in the US.
"All I know is that she went to study medicine. We rarely communicate and when we do, it is usually brief with very scanty disclosures. We last spoke two months ago when I was inquiring about some succession issues regarding our parents' property," her brother says.
Daily Nation reporter Mbula called her for a response on why she has sidelined her family but she was not forthcoming with information.
"And who are you? Stop threatening me. Where I live and what I do is nobody's business. Mind your own business," she told the reporter.
David Ombati, a senior chief in Masaba South Constituency, says Esther is not the only person from the area who have gone silent on their families after relocating to America.
"Many other people from this region have left for the US. How they go and what they do is not known. And with the nature of today's life where people do not want to be bothered, it becomes difficult to ask questions," he tells Daily Nation.
Although a 2018 report by Bloomberg shows there are at least 120,000 Kenyans who live and work in the US.
Several Kenyans who went to the US on student and visitor's visas have failed return to the country when they expire.
Kenyan immigrants choose to remain in the US even when they could have led better lives back home.
Omari Onyango, a former University of Nairobi lecturer and who currently operates a dental clinic in Los Angeles, California, has sought to explain why this is the case.
He says: "There are those who have tried to find either meaningful employment or a viable business in Kenya before they can relocate. Both are difficult to come by for various reasons."
Quoting a yet to be published manuscript by Dr. Marvin Opiyo titled Stuck in the USA: African Immigrants, Onyango says academic standards are superior in the US and schools are well-funded and more reliable compared Kenya. 
This is believed to be one of the reasons why Kenyans who move to the US choose not to return home.
"In regard to employment, Kenya is experiencing a high unemployment rate and so to land a job with similar benefits as is the case in the US is difficult," Onyango tells Daily Nation.
"Those who have tried to start a business in Kenya end up losing large sums of money because of lack of honesty among their relatives. Nobody wants to relocate until they have an ongoing income-generating venture back home."
Opiyo, a teacher in California, gives his view on why Kenyans choose to stick in the US.
He says: "The school system in America is not easy. Many people do not understand this system before they start putting high demands on people who live in America."
"Kenyans, especially women, enjoy expanded social and economic freedom abundant in the US and, therefore, find no incentive to return to Kenya," he notes adding that weak law enforcement agencies also make Kenyan immigrants reluctant to return home.
Peter Makori, a Kenyan journalist based in the US reveals that there are many students from Kenya whose parents forced them to America on the false hope that it's a land of abundant opportunities.
"What they don't appreciate is that when you come on a student visa, you risk deportation if you're caught doing any job," Makori says.
Others have found themselves in trouble with authorities for engaging in criminal activities.
Late last year, Kenyans living in Minnesota held a meeting to explore ways of salvaging their badly damaged image.
This came after increased cases of Kenyans being imprisoned over involvement in criminal activities including rape and wife-battering.
In June 2018, Kenyan men in the US formed an empowerment group - Maendeleo ya Wanaume - to among other things advocate for and help men settle and assimilate into the US system.
A documentary by Kaba Mbugua exposes some of the challenges Kenyans face as immigrants in the US. The documentary reveals life in the US is not a walk in the park and Kenyan immigrants struggle to make ends meet.
RELATED: