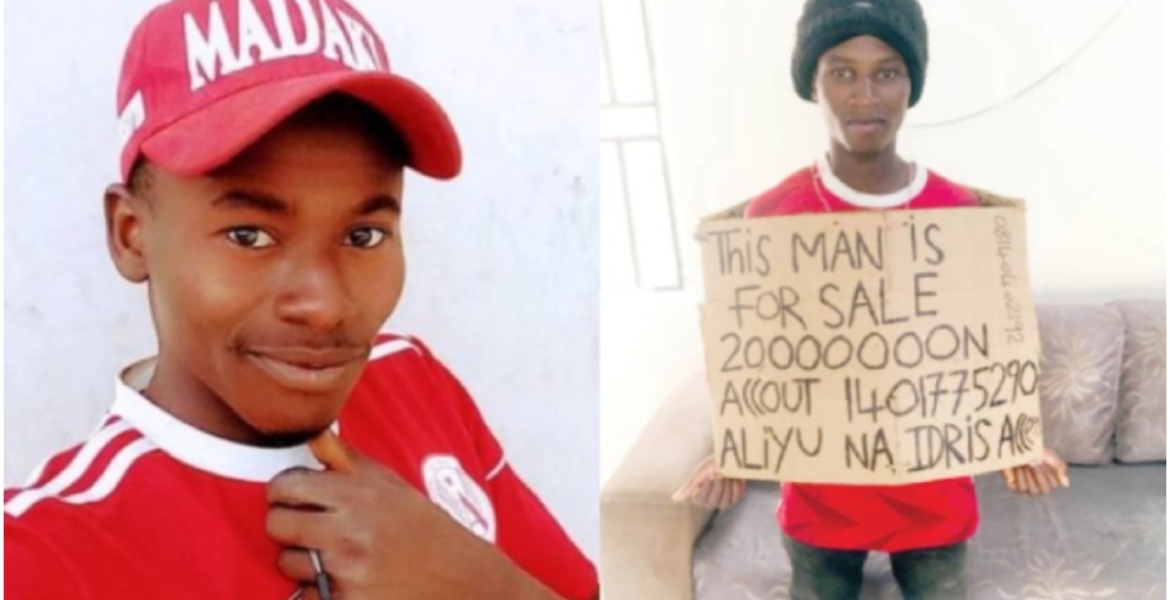 Islamic police in Nigeria have arrested a 26-year-old man who tried to sell himself to escape "unbearable poverty."
Aliyu Idris, a tailor, was arrested in Kano after a photo showing him carrying a sign in which he said he wanted to sell himself for N20 million ($48,000) went viral this week.
Confirming his arrest, Commander Harun Ibn Sina said his actions were against Sharia law.
"What he did is forbidden in Islam. You can't try to sell yourself no matter your condition," he told BBC.
Kano, a region in northern Nigeria, is one of a dozen Muslim-majority Nigerian states where Sharia law is applied alongside Nigerian law.
Idris reportedly left his village and moved to Kano State in search of greener pastures but he could not secure a job, prompting the desperate move.
He wanted to give half the money to his parents and two million Naira to the person who would help him find his buyer. He also promised to be a "loyal servant" to whoever bought him. 
Islamic police spokesperson said no charges have been filed against him.