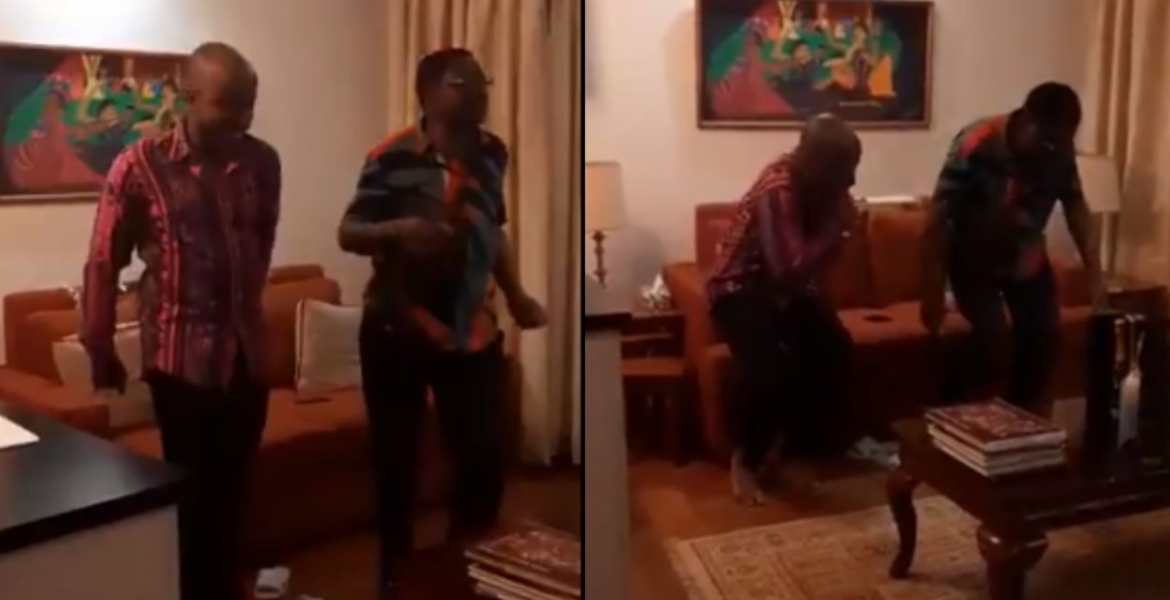 A video of Siaya Senator James Orengo engaging in a dancing competition with his son has moved Kenyans on social media.
In the video clip, Orengo and his son Michael are seen dancing to Susanna, a hit recently released by Kenyan music band, Sautisol.
Michael shared the hilarious video of father-son dance on his Twitter page, daring anyone to challenge them.
"Father and son dance group. Any challengers?" Michael posed.
#fbf father/son dance group with @orengo_james. Any challengers? pic.twitter.com/fewju9ycf3

— Michael Orengo (@Oriedreadz) February 28, 2020
Here are some of the reactions from Kenyans.
@RobertAlai said: "Ha ha ha. Two crazy men. Ahero this ahinya. Lovely."
@RobertOGILLO1 wrote: "Ridiculously beautiful father-son relationship. Keep it up, it's inspiring."
@c31e576dedeb469 noted: "Mimi ile kitu naeza dance na babangu ni ile dance ya kukazwa kuenda choo when my bro went before us."
@bobo36676095 quipped: "Such a beautiful father/son dance @melitaholdings how about such with your boys."
@DavidNe62 said: "Is the Dad teaching the son or the son teaching the Dad? Congrats."
@MaskiniMilionea said: "Kumbe the walking constitution can dance."
Orengo, who is also the leader of minority in the Senate, celebrated his 69th birthday on February 22nd.