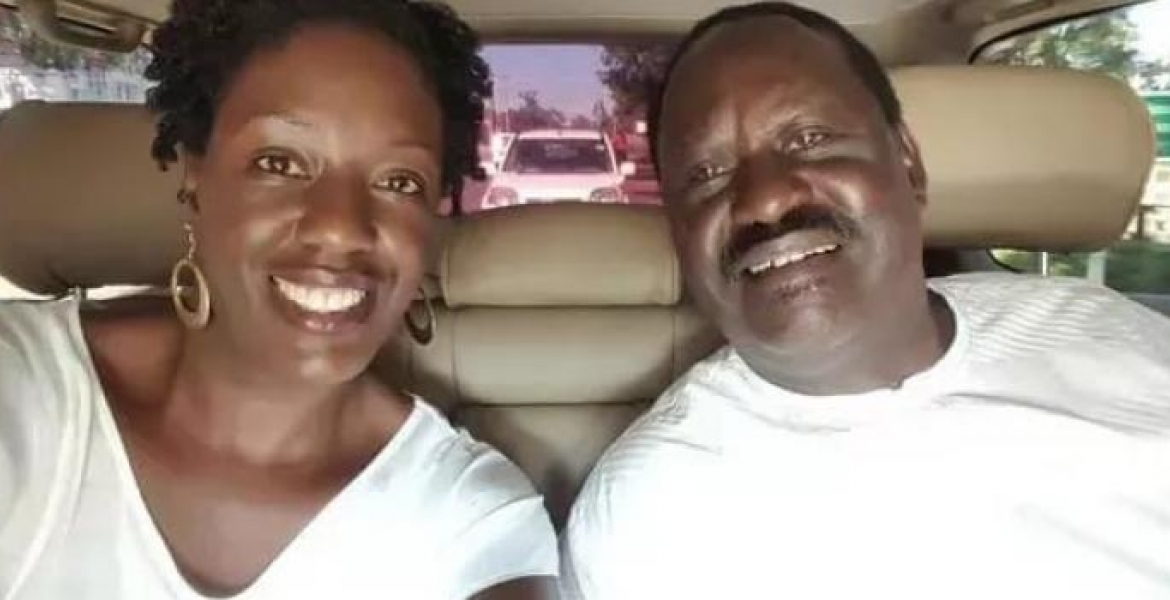 Opposition leader Raila Odinga has for the first time opened up about his daughter Rosemary's illness that has left her partially blind.
In an exclusive interview with Citizen TV, Odinga has revealed that a 10-hour operation by several professors at the Peking University in China saved the life of his first born daughter.
The Orange Democratic Movement (ODM) leader says that prior to this procedure, Rosemary had unsuccessfully undergone treatment in South Africa as well as Israel.
"The therapist discovered something was not adding up. So he took a scan and discovered an aneurysm, which had burst and was recurring. There was another one next to it and a tumor," Odinga explains.
Odinga says her case was serious and had to be flown to Being where doctors examined the mother of two for two days before performing a three-in-one operation that lasted for 10 hours.
"They took two days examining her, then they decided to do a three-in-one operation … about 10 professors…It lasted about 10 hours. By the time they wheeled her out of the theatre, she was conscious and she could talk," Raila narrates.
The 42-year-old lawyer was taken to the Intensive Care Unit (ICU) for about three hours after the operation before being transferred to the general ward.
Odinga explains that her recovery was so quick that twelve days after being flown to China, she underwent surgery, got rehabilitated and discharged to return to Kenya.­­
Last week, Rosemary revealed that she partially lost her eyesight after being diagnosed with two aneurysms and a brain tumor.
"I don't really see out of the left eye. I can see through the right eye but it's foggy; it's like looking through glass with water in it. So I see mostly through the right eye but it's half the vision, and I can see things that are very close to me."
"As a family, and with my friends, we're still looking to see what is out there in the world because we hear that there are some solutions," she said in an interview with Citizen TV.