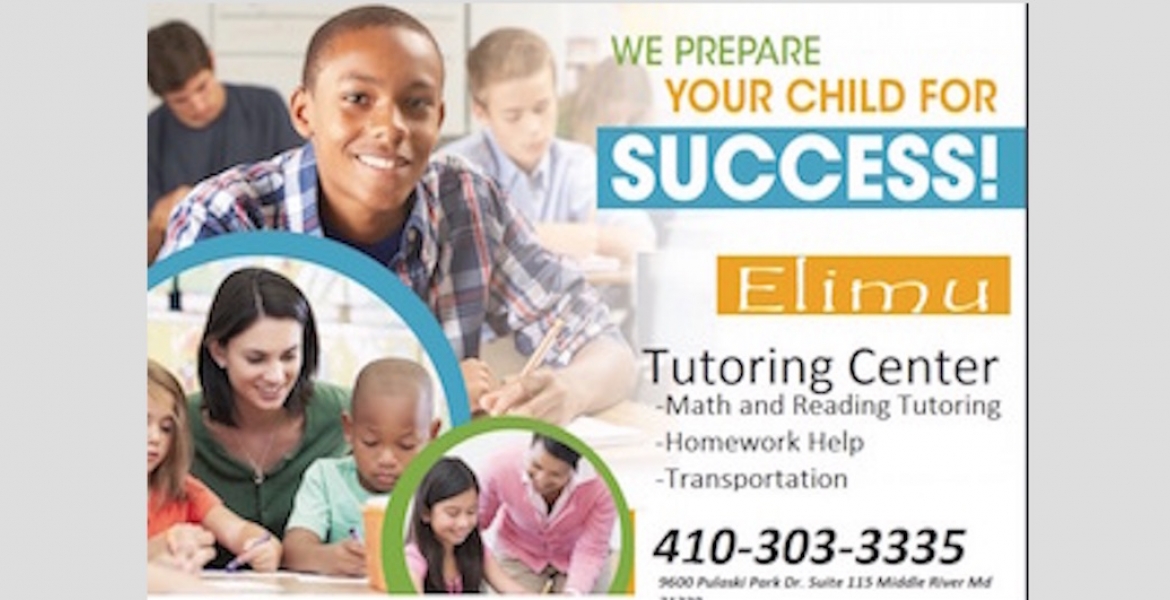 Elimu Tutoring and Training Center in Baltimore, Maryland provides tutoring in Math and Reading, help with homework, as well as transportation from school for K-12 students.
Located at 9600 Pulaski Park Dr, Suite 115, Middle River, MD 21220, Elimu prepares your child for success.
Services Provided:
Homework
Private Tutoring
SAT Preparation
TOEFL Preparation
ESOL Preparation
GED Preparation
ESOL
Call Julie Weche, founder of Elimu at 410-303-3335 for enrollment.