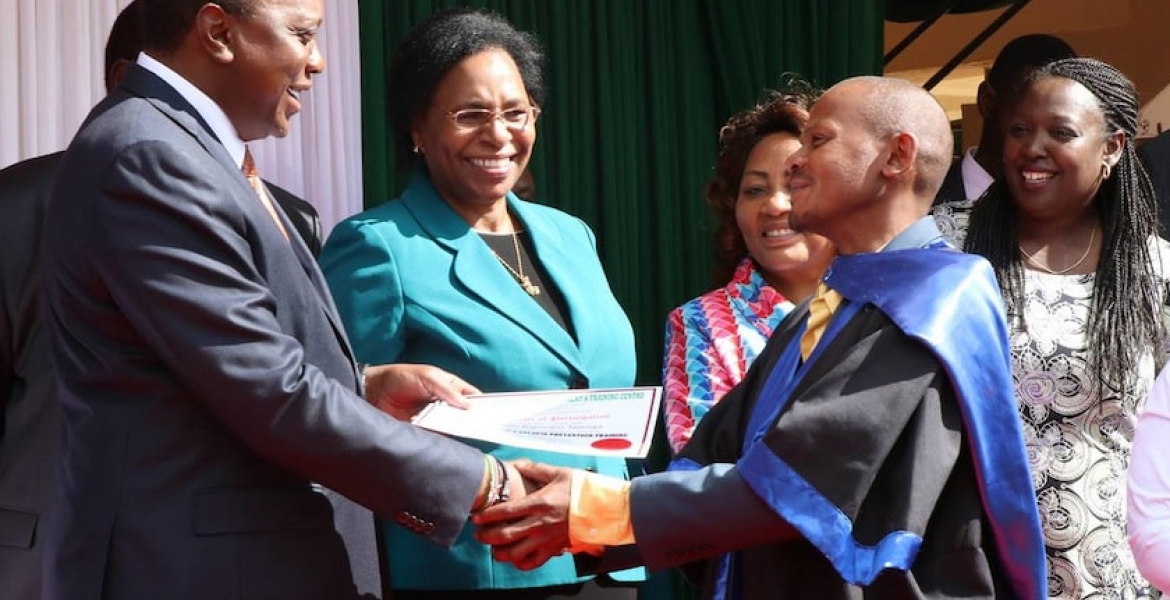 Martin Kamotho alias 'Githeri Man' has received a certificate from President Kenyatta after successfully completing a nine-month alcohol rehabilitation program.
Kamotho is among 77 rehabilitated alcoholics who graduated from the Mama Care Rehabilitation Centre in Kiambu on Wednesday.
Kamotho was admitted to the center by Kiambu Woman Representative Gathoni Wamuchomba earlier this year following President Kenyatta's directions.
The 42-year-old rose to fame after a photo of him eating githeri from a plastic bag as he lined up to vote at Imara Primary School polling station in Kayole, Nairobi during last year's election went viral on social media.
Speaking during the graduation ceremony, President Uhuru has urged Kamotho and other rehabilitated addicts to be ambassadors in the fight against illicit brew.
"This is a good project that needs to be emulated countrywide. We have all witnessed where the monies given to women reps are going," said Kenyatta.
The rehabilitation centre is an initiative by Kiambu Women Representative Gathoni Wamuchomba. During the programme, the addicts were equipped with different skills including tailoring, carpentry among other technical courses.
 "We are giving them items bought by the NGAAF kitty to help them start businesses which will help support their lives and families," Gathoni said.