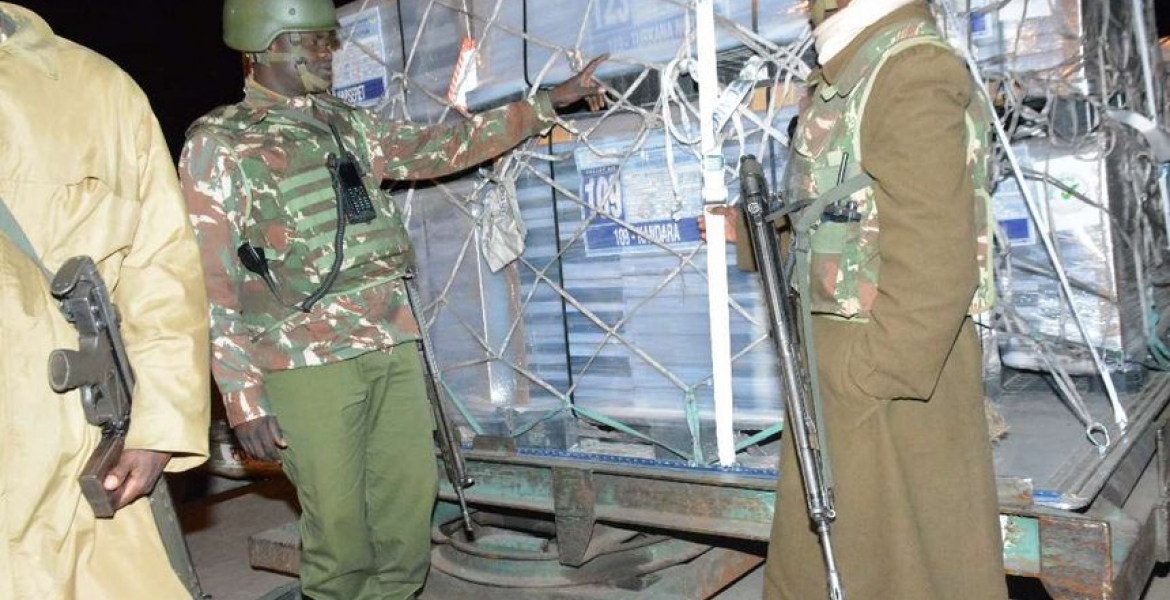 The Independent Electoral and Boundaries Commission (IEBC) has received the first batch of presidential ballot papers to be used in Thursday's repeat election.
The ballots arrived at the Jomo Kenyatta International Airport (JKIA) on Saturday night from Dubai.
The first batch contained 43 pallets for 10 counties located far from Nairobi, plus one for the Diaspora.
Another batch containing 183 pallets for 22 counties will arrive in Nairobi at 5 pm on Monday morning, with the last for 15 counties – 165 pallets, arriving at 10am on Tuesday.
"The preparations are such that the constituency's ballot papers are arranged properly. Within the constituency, the ballot paper packs are arranged per polling station. It makes it easier because the pallets are arranged in such a way that you have a lorry that goes along a route," commissioner Prof Abdi Guliye, who was supervising the printing in Dubai said.
Guliye called on voters to turn out and vote, saying the commission is ready for the poll. He also condemned attacks on their staff during training in opposition areas.
"We have noticed the threats to our staff during the training phase. It's really uncalled for. If certain quarters don't want to participate, they shouldn't stop others. The public is at liberty to turn up or not," said Prof Guliye.
He added: "As a commission, it's our mandate to provide ballot papers and we ask people to turn up and express their wish."