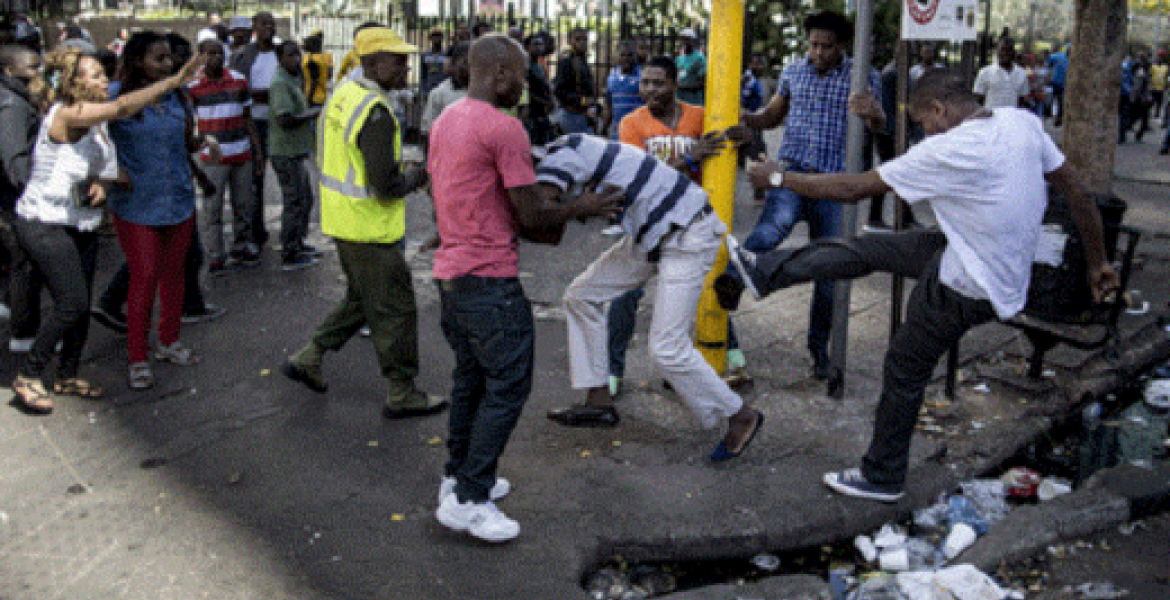 A new wave of xenophobic attacks has broken out in Durban, South Africa.
South Africa media reports that the attacks broke out this week after unemployed locals stormed the streets accusing foreigners of taking their jobs.
The jobless informal settlement residents claim expatriates are to blame for the country's high unemployment levels and poverty.
At Kernville in Durban, locals went on a looting spree this week, targeting foreign-owned businesses.
Hundreds of foreigners have been forced to flee their homes and seek refuge at police stations.
The Durban attacks come barely a week after the South African government unveiled a national action plan to fight racism, racial discrimination, xenophobia, and ethnic intolerance.
A video has emerged on social media showing foreigners being attacked by locals.
The latest violence evokes ugly memories of the deadly xenophobic attacks in 2015, which displaced hundreds of African immigrants living in South Africa while others were forced to leave the country.
It is yet to be established whether there are Kenyans who are affected by the latest wave of violence.