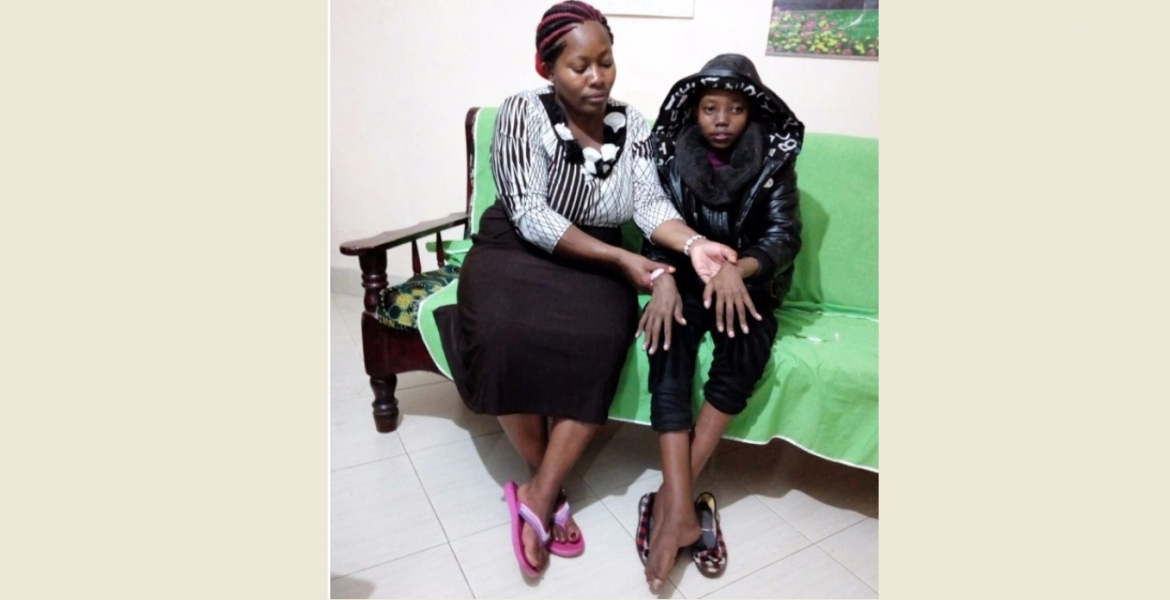 We Hilda and Mercy Kinyanjui of Baltimore, MD are kindly appealing to you all to assist us in raising  $70,000 to help save our niece's life. Jane Wacuka, a 14-year-old girl, needs an urgent liver transplant in India before the end of this year.
Jane was born healthy but was diagnosed with cirrhosis at the age of 7 months. She has been in and out of several Hospitals in Nairobi and Nakuru most of her childhood.
Doctors treating her in Kenyatta hospital hoped that her  Liver would regenerate by now but unfortunately it is shrinking fast and cannot support her already frail body. Only a tansplant will save her life at this point and her father is the donor.
The father, Geoffrey, works for a Tour Guide Company and the mother, Nancy, a teacher, will accompany them to India to help take care of them.Together  they have 4 children.
Several fundraisers in Kenya have been done and raised $ 20,000 so far.
Kindly help us raise a fraction of what is remaining. No amount is too little, anything  you have will be highly appreciated.
Thank u once again n  God bless you all abundantly.
All financial contributions are highly appreciated using the following channels
Donations through GoFundMe: gofundme.com/jane-wacuka-medical-fund
Donations through CashApp:
Phone: (443) 798 1661
$hildawa
Donations in Kenya:
Account: Jane Wacuka Medical Fund
Account: # 012000043900
Kenyatta Avenue Branchb hv
Paybill: 760157
May God Bless You Richly!
Hilda  and Mercy Kinyanjui