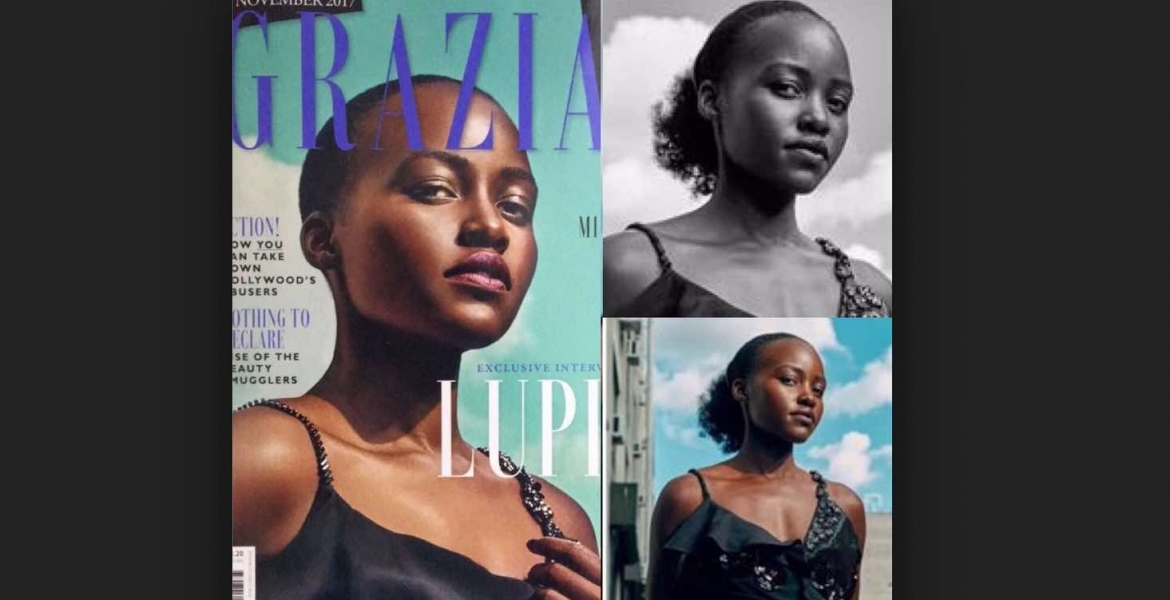 Kenyan Hollywood actress Lupita Nyong'o has taken a swipe a UK magazine for allegedly altering her physical looks in order to give her an European appearance.
In a post on her Twitter handle, the Oscars Award winner hit out at Glazia Daily UK, accusing it of "editing out" and "smoothening" her hair to make her have a "eurocentric notion."
"Disappointed that @GraziaUK edited out & smoothed my hair to fit a more Eurocentric notion of what beautiful hair looks like," she captioned the original images from the UK magazine on her Twitter handle.
She added on Instagram: "As I have made clear so often in the past with every fibre of my being, I embrace my natural heritage and despite having grown up thinking light skin and straight, silky hair were the standards of beauty, I now know that my dark skin and kinky, coily hair are beautiful too."
"Being featured on the cover of a magazine fulfill me as it is an opportunity to show other dark, kinky-haired people, and particularly our children, that they are beautiful just the way they are. I am disappointed that @graziauk invited me to be on their cover and then edited out and smoothed my hair to fit their notion of what beautiful hair looks like."
Although the Kenyan-Mexican actress confessed she once wished she could change her looks, she said those days are long gone and that she uses make-up to enhance her skin tone, not to hide it.
"There's room in this world for beauty to be diverse," she said in an earlier interview.
"For me, make-up is not a necessity. Make-up is not a mask, it's an adornment, an accessory," she adds.
In an interview with Essence magazine's Black Women at a Hollywood event in 2014, the "12 Years A Slave" movie starlet confessed there was a time she felt "unbeautiful".
"I put on the TV and only saw pale skin. I got teased and taunted about my night-shaded skin. And my one prayer to God, the miracle worker, was that I would wake up lighter-skinned," she told Essence.