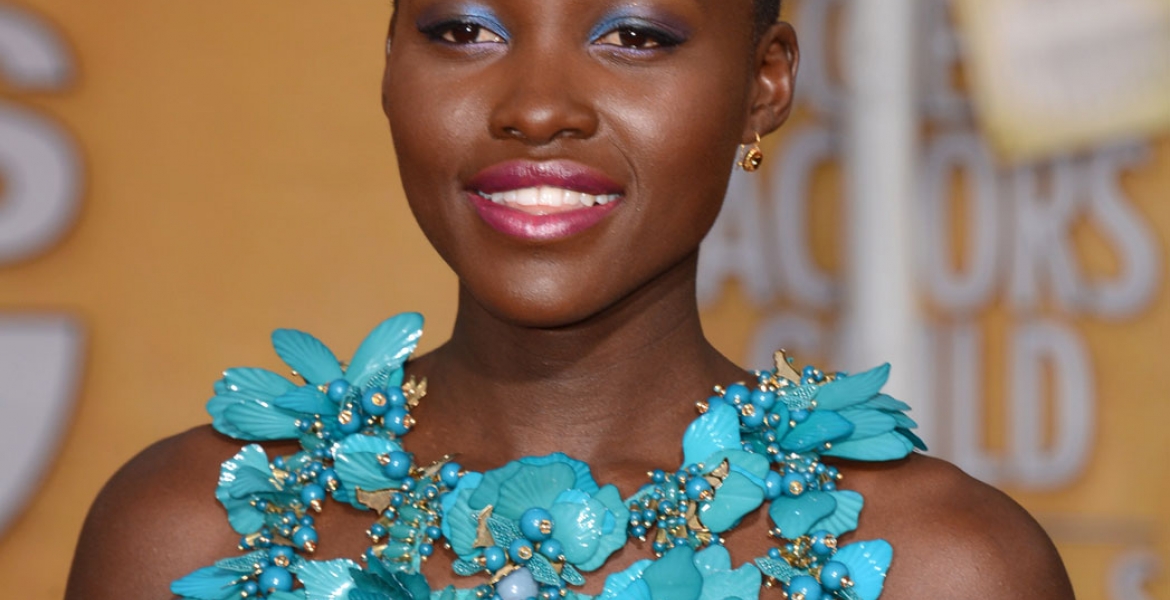 Lupita Nyong'o has become the latest actress to accuse powerful mogul producer Harvey Weinstein of sexual harassment.
The Oscar award winner says that the producer sexually harassed her at a time she was struggling to establish her name in the multi-billion dollar film industry.
In an opinion piece published in New York Times , the "12-Years-a-Slave" actress said she met Harvey at an awards ceremony in Berlin, Germany in 2011, when she was yet to clear her studies at the Yale School of Drama. Lupita said that a friend introduced him to her as "the most powerful producer in Hollywood."
"As an aspiring actress, I was of course eager to meet people in the industry but cautious about strangers, and the intentions of men in general… A woman who was a producer herself cautiously advised me to 'keep Harvey in your corner.' She said: 'He is a good man to know in the business, but just be careful around him. He can be a bully.'"
Harvey then invite her to his home to watch a movie with his family and thats where the drama began.
"I settled in for the film, but about 15 minutes in, Harvey came for me, saying he wanted to show me something… Harvey led me into a bedroom — his bedroom — and announced that he wanted to give me a massage. I thought he was joking at first. He was not. For the first time since I met him, I felt unsafe. I panicked a little and thought quickly to offer to give him one instead: It would allow me to be in control physically, to know exactly where his hands were at all times."
"…He agreed to this and lay on the bed. I began to massage his back to buy myself time to figure out how to extricate myself from this undesirable situation. Before long he said he wanted to take off his pants. I told him not to do that and informed him that it would make me extremely uncomfortable. He got up anyway to do so and I headed for the door, saying that I was not at all comfortable with that. "If we're not going to watch the film, I really should head back to school," I said."
This was followed by another meeting months later at a restaurant and it was no different from their first meeting, but, this time, he took one more steps, Lupita said.
"'Let's cut to the chase. I have a private room upstairs where we can have the rest of our meal.' I was stunned. I told him I preferred to eat in the restaurant. He told me not to be so naïve. If I wanted to be an actress, then I had to be willing to do this sort of thing. He said he had dated Famous Actress X and Y and look where that had gotten them… "With all due respect, I would not be able to sleep at night if I did what you are asking, so I must pass," I replied," she writes saying that he threatened her afterwards.
"I don't know about your career, but you'll be fine," he said. It felt like both a threat and a reassurance at the same time; of what, I couldn't be sure."
It was after thus that Lupita issued a red card on Harvey and vowed never to work with him again.
"Now that we are speaking, let us never shut up about this kind of thing. I speak up to make certain that this is not the kind of misconduct that deserves a second chance. I speak up to contribute to the end of the conspiracy of silence."
More than 40 Hollywood actresses have in the recent weeks come out to accuse Weinstein of sexual harassment , sexual assault, and rape, incidents they say happened to as far back as 1980.
The list includes such A-list actresses as Angeline Jolie, Gwyneth Paltrow, Mira Sorvino, Ashley Judd, and Rose McGowan.
Following the revelations, Weinstein, 65, was fired from his production company, The Weinstein Company. He has also been expelled from the Academy of Motion Picture Arts and Sciences.