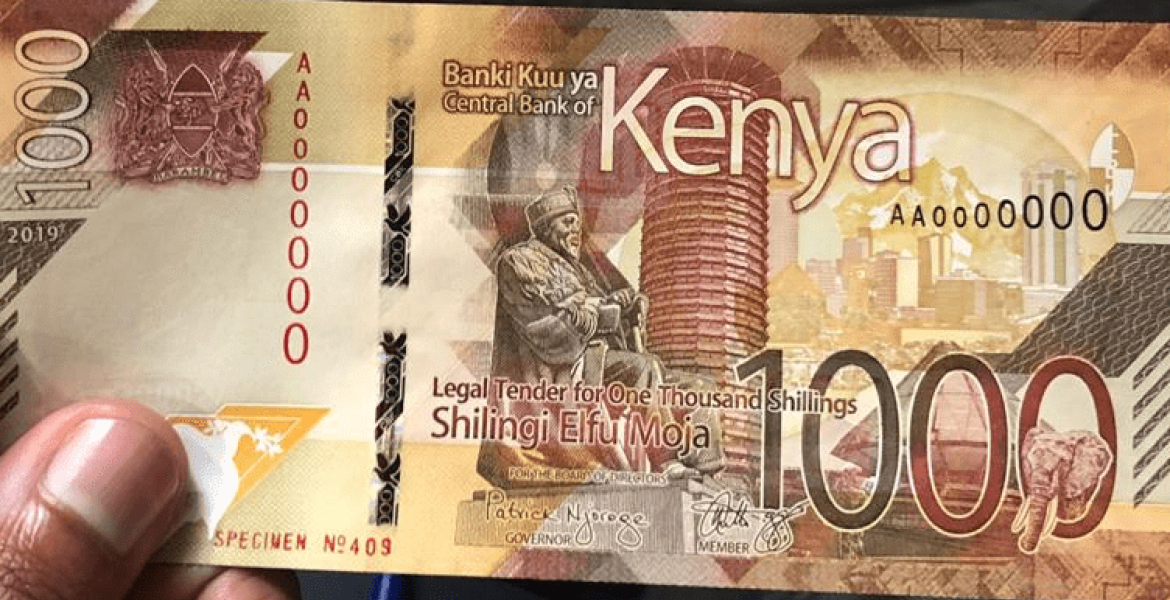 Central Bank of Kenya (CBK) Governor Dr. Patrick Njoroge has said Kenyans in the diaspora who are holding the old Sh1,000 notes must travel back and exchange them with the new banknotes before the October 1st deadline.
Njoroge said the regulator will not allow any form of conversion of the old notes outside Kenya's borders.
Speaking on Thursday, Governor Njoroge said CBK notified all foreign banks to stop accepting the legacy currency.
Njoroge pointed out that allowing the exchange of the old currency outside Kenya's borders would defeat their aim of combating illicit money flows.
"If you have the Kenyan currency and you happen to be outside the country, there is only one way to get value for it before October 1," said Njoroge.
"You have to take a trip here and go through the procedures outlined in the Gazette notice and subsequent releases. You cannot convert it to any other currency out there since this would defeat the process of demonetization."
Kenya's neighbors Uganda and Tanzania issued notices this month freezing the exchange of the old Kenyan notes in their banks. 
Exchanging of amounts between Sh1 million and Sh5 million is happening at all commercial bank branches in the country. Such customers are required to make declarations on the source of their money before exchange.
Those seeking to convert Sh5 million and above are required do so at the CBK headquarters at Times Tower in Nairobi.
Njoroge also said the period of exchanging the old generation currency would not be extended. 
"Kenyans love extensions, but if we have an extension to this process it defeats the purpose of the demonetization. So, come midnight of the last day of September, that's it," Njoroge said.