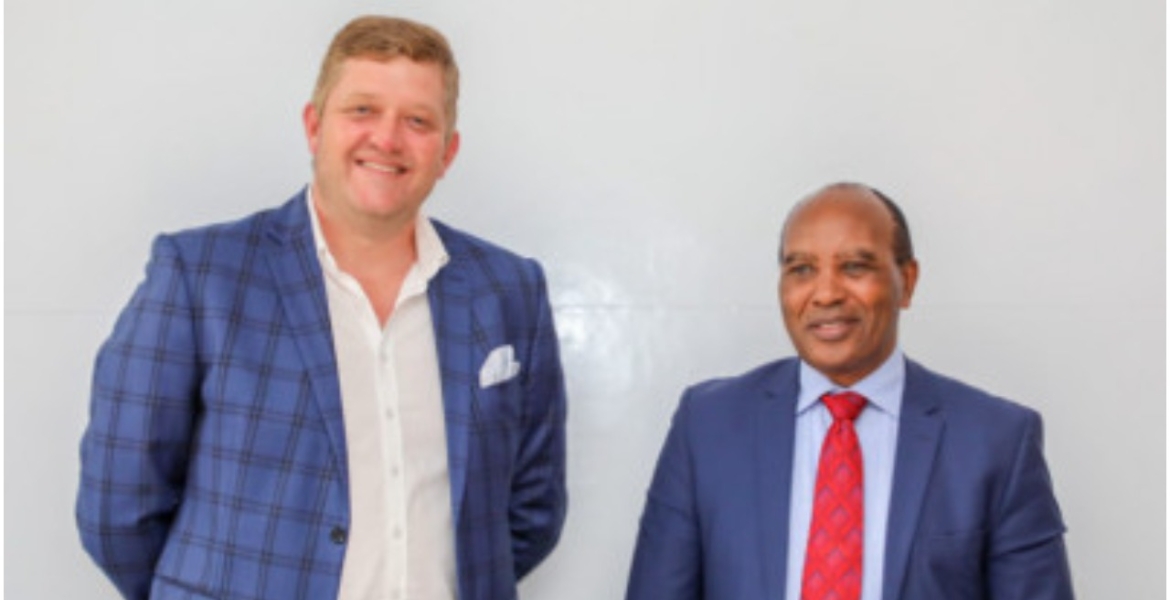 Nyandarua potato farmers and co-operatives could soon start supplying their produce to US fast-food restaurant chain Kentucky Fried Chicken (KFC).
This comes after the county government of Nyandarua and KFC agreed on an outline that will entice farmers in the county to sell their potatoes to the eatery's local franchise.
The deal was made following a consultative meeting held in Nairobi on Friday between Nyandarua Governor Francis Kimemia and Jacques Theunissen, the Chief Executive Officer for KFC East Africa.
"The two parties agreed to the creation of strong linkages with our farmers in seed multiplication and high-quality potatoes production not just for KFC but other diverse markets to ensure the sustainability of the production," Nyandarua County said in a statement.
Theunissen pledged to organize a sit-down between prospective processors and Nyandarua farmers with the aim of achieving the high international standards required of the potatoes. Further, the parties agreed to form a joint technical committee to deliberate the details of the pact with the next engagement scheduled for Wednesday next week.
"Whilst 80 percent of products from KFC in Kenya are locally sourced, there still remain immense opportunities in the supply of processed potato opportunities which Nyandarua will grab both directly and indirectly as the county moves to also establish high-quality processors through the co-operatives.," Nyandarua county added.
Governor Kimemia reiterated the county government's commitment to continue strengthening cooperatives in the county in order to form strong relations with KFC and other potential buyers.
"Through the potato tissue culture project, it will be possible to rapidly multiply any seed variety required by the market. We are using the latest technology to produce quality seeds at our Oljororok seed multiplication unit," said Kimemia.
On Thursday, Agriculture Cabinet Secretary Peter Munya announced that there was a deal being worked on that would allow a section of Kenyan farmers to supply potatoes to KFC.
The development comes after Kenyans on social media called for the KFC boycott earlier this month for ignoring local farmers and shipping potatoes from overseas. The outrage followed an announcement by KFC that they could no longer serve chips to their customers in Kenya after their imported potato stock ran out.
The restaurant chain attributed the shortage to a rise in demand for French fries during the festive period and a hitch in the global supply of potatoes due to the pandemic.