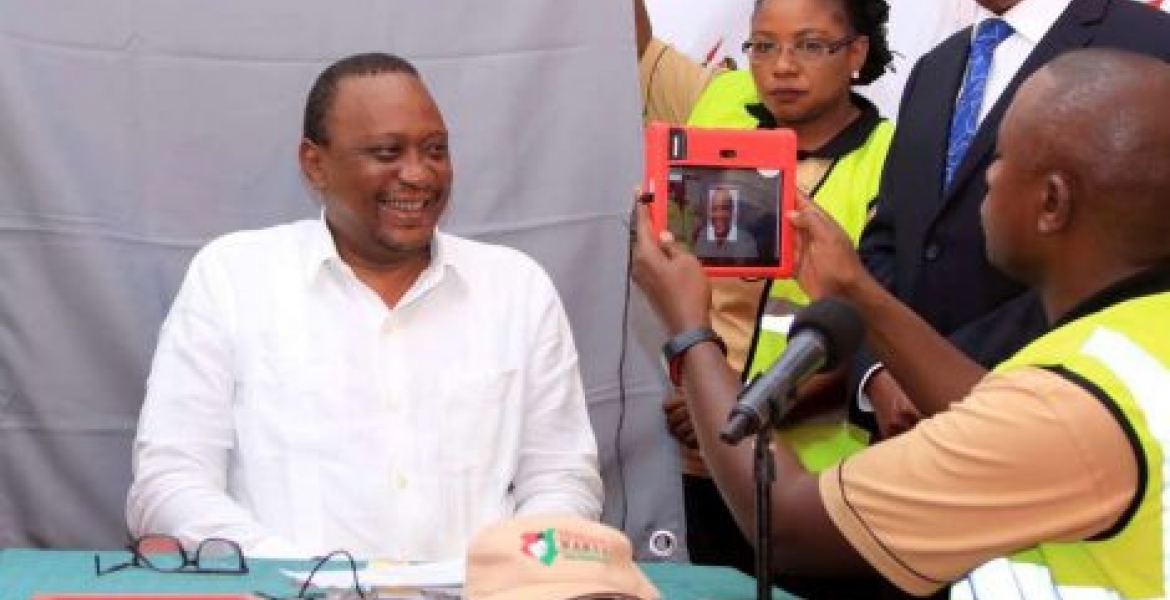 The registration of Kenyans living and working in the diaspora into the National Integrated Identity Management System (NIIMS) is set to be launched next month.
This was announced by President Kenyatta in his Easter message to Kenyans on Friday.
Kenyatta says Kenyans abroad will begin registering for Huduma Namba beginning May 6th, 2019.
The registration drive for Kenyans in the diaspora will be done in their respective Embassies and Consulates for a period of 45 days.
"Fellow Kenyans living in the Diaspora, I am pleased to inform you that the Huduma Namba registration begins on May 6th for a period of 45 days at our Embassies and Consulates," says Kenyatta.
He has also revealed that 11 million Kenyans have registered for Huduma Namba since its launch 16 days ago.
"In just 16 days of active registration, I am proud to announce that an impressive 11 million people have registered for their Huduma Namba."
Kenyatta has further assured Kenyans that their data in the system will be safe as the Cabinet has approved the Data Protection Policy and Bill, which will seek to secure private information.
In a ruling early this month, the High Court barred the government from forcing Kenyans to register for Huduma Namba or denying services to those who would not register.
The government was further barred from sharing data collected during the registration with foreign organizations.