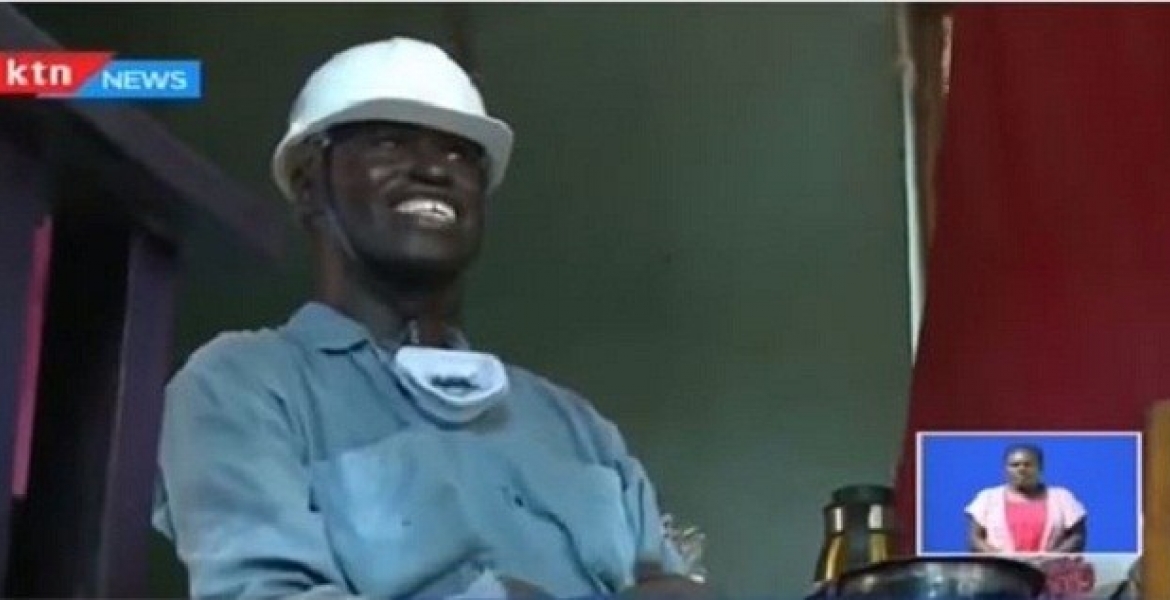 A Kenyan man who formerly worked as a pilot in the United States for several years before returning to Kenya has turned into a garbage collector.
Speaking in an interview with KTN News, Samuel Mwawato says he moved to the US in 1990 after he was laid off from Wilson Airport in Nairobi, where he worked as a cabin crew.
He moved to the US after securing a scholarship under the East Coast Methodist Church. In the US, he became a pilot and mostly flew private planes.
After staying in the US for 15 years and flying various planes, Mwawato decided to return to Kenya to advance his flying career.
To be allowed to fly planes in Kenya, he was required to convert his commercial license, which required to him do 10 hours of daytime flying and another 10 at night at a cost of half a million shillings.
He managed to pay after taking a loan of Sh500,000 but failed to get the license as he only managed to clock 10 hours of daytime flying.
He later joined a community-based organization known as Responsible Citizen Initiative (RCI) in Kilifi, where he currently works as a garbage collector.
Mwawato says he had married a white lady while in the US and got two children who are now 26 and 24 years old. He adds that has never talked to them since he left, and that his wife refused to accompany him to Kenya on  his return.
Mwawato says he has not given up on his dream to fly in Kenya.
Here's is his story aired by KTN: