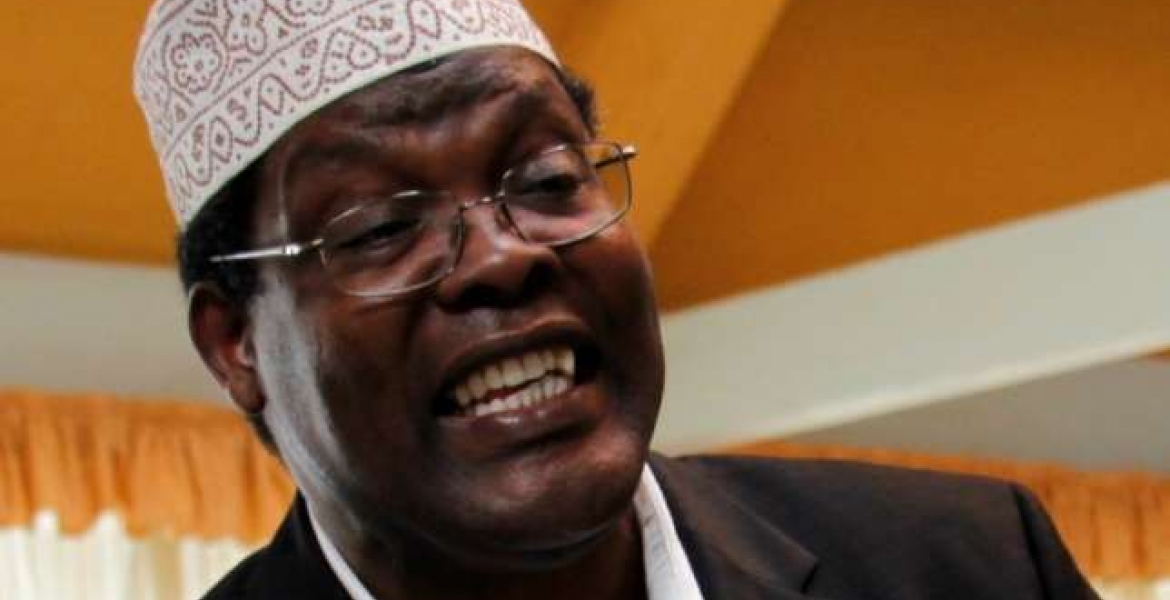 Miguna Miguna will not be returning to Kenya on Wednesday as had earlier announced.
The self-declared National Resistance Movement (NRM) general cancelled his return after the Immigration Department refused to issue him with a Kenyan passport.
In a statement on Wednesday, Miguna said he had cancelled the trip and had instructed his lawyers to move to court over the refusal by the State to issue him with travel documents.
"I was determined to arrive home on schedule, however, just before my departure, I reluctantly cancelled my flight to Nairobi and postponed my next arrival date," said Miguna.
"In view of the refusal by the Department of Immigration to issue me with a valid Kenyan passport and facilitate my unconditional re-entry into Kenya as ordered by the High Court and formally requested by the Kenya National Commission for Human Rights on my behalf, and on advice from legal counsel, I have instructed my advocates to immediately bring to the attention of the court the continued willful contempt of its orders."
Miguna said he would announce his new return date after the court issues further directions in his citizenship saga. On Sunday, the Department of Immigration maintained that Miguna is not a Kenyan citizen, and must apply to regain his lost nationality.
"Without any prejudice, we reiterate that Miguna has to regain his Kenyan citizenship before being issued with a Kenyan passport," Immigration Principal Secretary wrote in response to a letter by KNCHR requesting him to facilitate Miguna's return.
On Sunday, government spokesman Eric Kiraithe told the Star that Miguna must comply with travel procedures at JKIA for him to be allowed into the country.
"We would not want the government to shift its attention to one man's travelling," Kiraithe said, stating that the law is clear and Miguna knows what is required of him.
"Miguna Miguna is an old traveler. He knows what to do to gain entry into the country procedurally," Kiraithe added.