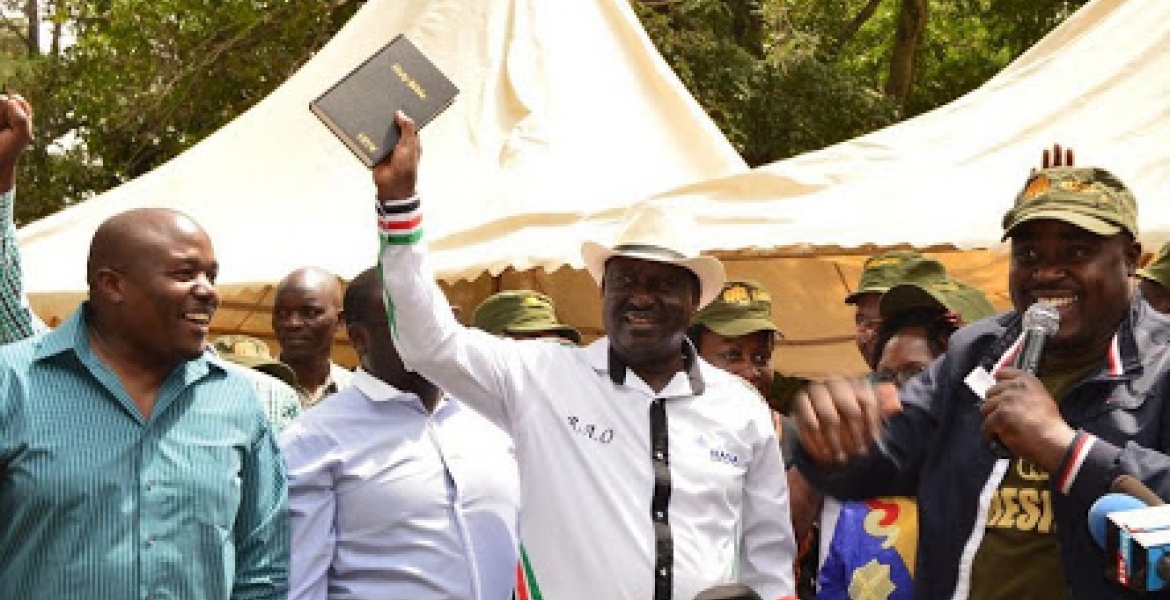 A Kenyan group in the diaspora allied to the National Super Alliance (Nasa) will be sending a delegation attend the inauguration of opposition leader Raila Odinga set for Tuesday.
The chairman of Nasa supporters in the United Kingdom, Kivindyo Ndivo told the Sunday Standard that a team will travel to Kenya to represent the group during the fete, where Odinga and Kalonzo will take oath as the people's president and deputy people's president respectively.
"The team will leave London in the morning (Sunday) for the Tuesday 30th of January event, they will be carrying our blessings," he stated.
The group's vice chair, George Osore said the group will attend the ceremony in solidarity with the rest of the opposition supporters in the country.
"We want to be part of this historical event, Kenya was about to become the first country in Africa to exercise this rare human right of self-determination which is unheard of in the developing world," he explained.
Nasa-UK People's Assembly Speaker Denis Otingo said the group fully supports the opposition's push against electoral injustice and impunity.
"By swearing in NASA leader and his deputy, hopefully the government will bow down to the pressure for genuine electoral reforms leading to a free and fair election," said Otingo.