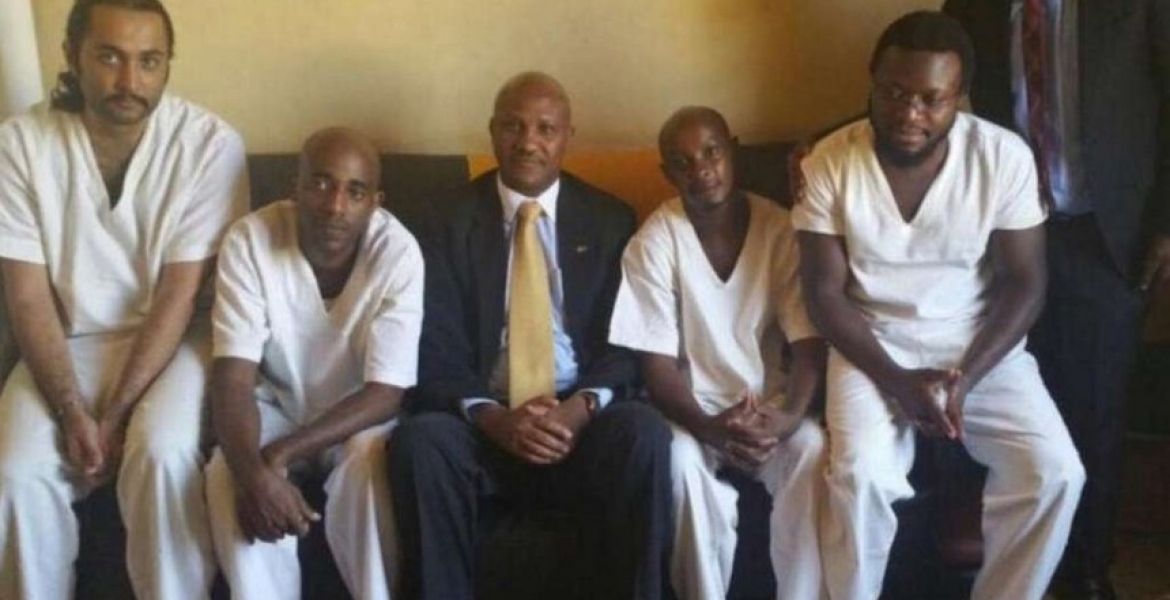 Four Kenyans sentenced to life imprisonment in South Sudan for allegedly defrauding the Juba government are expected to return to the country on Wednesday.
The four, namely; Anthony Mwadime, Mr Ravi Ramesh, Mr Boniface Muriuki and Mr Anthony Keya have been in detention at the Africa's youngest nation after a court found them guilty of embezzling of South Sudanese government funds.
Foreign Affairs Principal Secretary Monica Juma travelled to South Sudan to secure their release after fruitful talks between President Uhuru and his South Sudan counterpart Salva Kiir. The two presidents held discussions after Kiir attended President Kenyatta's inauguration last week.
The families of the four have been petitioning the Kenyan government and the United Nations Human Rights Council to intervene. They lamented that the individuals were not accorded a fair hearing in Juba, and that the sentences were too harsh.
The four previously workef for Click Technologies Limited in South Sudan, and were accused of defrauding the Juba government of $200 million.