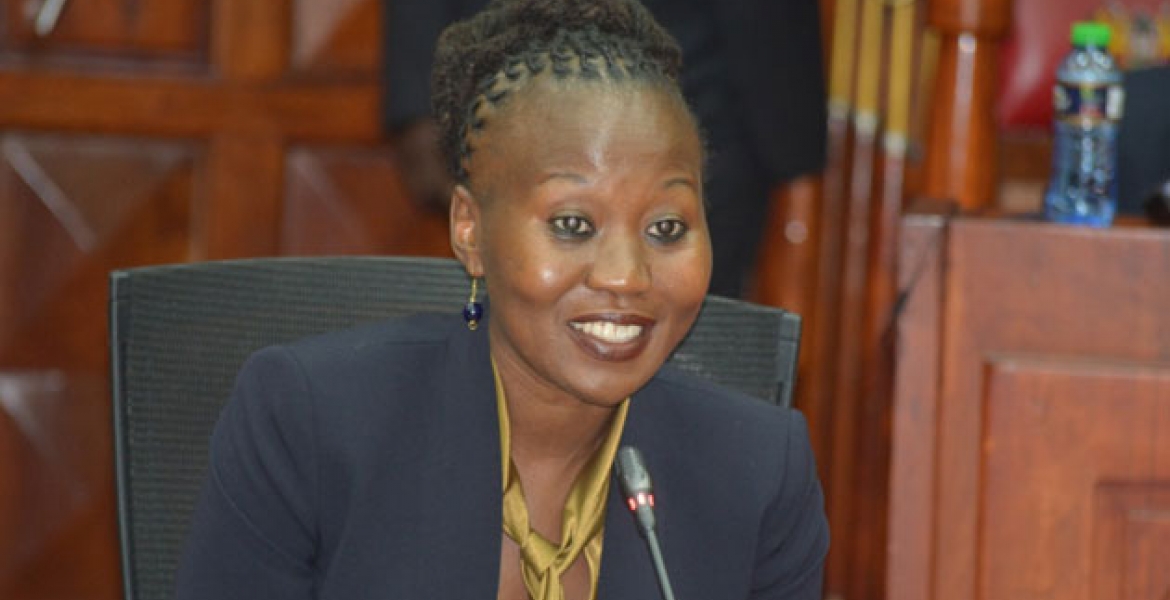 Former Independent Electoral and Boundaries Commission (IEBC) Commissioner Roselyn Akombe, who resigned from the commission on Wednesday, says that she once worked as a night guard in the US.
After graduating with a degree in Education from the University of Nairobi, she worked a bit in Kenya before she seized an opportunity to seek greener pastures in the US.  "Dr Wanjiru Kabira hired me the day I graduated, and when an opportunity arose, she encouraged me to fly overseas, into the unknown."
Beginning life at the US was not a walk in the park for her, she was forced to work as a night guard, all in a bid to make ends meet. "In the United States, I used to work as a security officer at night, then in the morning take my daughter to school before going to study," she recalls.
She says after patience and endurance, one day she visited the African Observer Mission to the UN to inquire about her PhD dissertation. Here, an economist who got impressed with her work offered her an internship opportunity. "I had to stop being a security guard because you don't sleep much. I took up a job taking care of persons with different types of disability because I could sleep a little at night and then study and do my internship the next day. I did that for seven months before the Mission employed me as an economy advisor," she says.
Three years later, she got lucky and was offered a one-week job at the UN, which was the turning point in her life, she narrates: "I took a huge risk, leaving a permanent job for a one-week assignment at the UN. I have not left the UN since," she revealed.
Early this year, she requested for a leave from her UN job in New York to become a commissioner of the IEBC, but she says it did not turn out to be what she expected.
Last Wednesday, she flew back to New York where she announced her resignation. In her resignation, Akombe said she felt the repeat election could not be a credible one, due to the wrangles and partisanship within the electoral commission. "It has become increasingly difficult to continue attending plenary meetings where commissioners come ready to vote along partisan lines and not to discuss the merit of issues before them. It has become increasingly difficult to appear on television to defend positions I disagree with in the name of collective responsibility. I have concluded that I am no longer making any significant contribution to the Commission and to my country as a Commissioner," she said in her resignation letter.