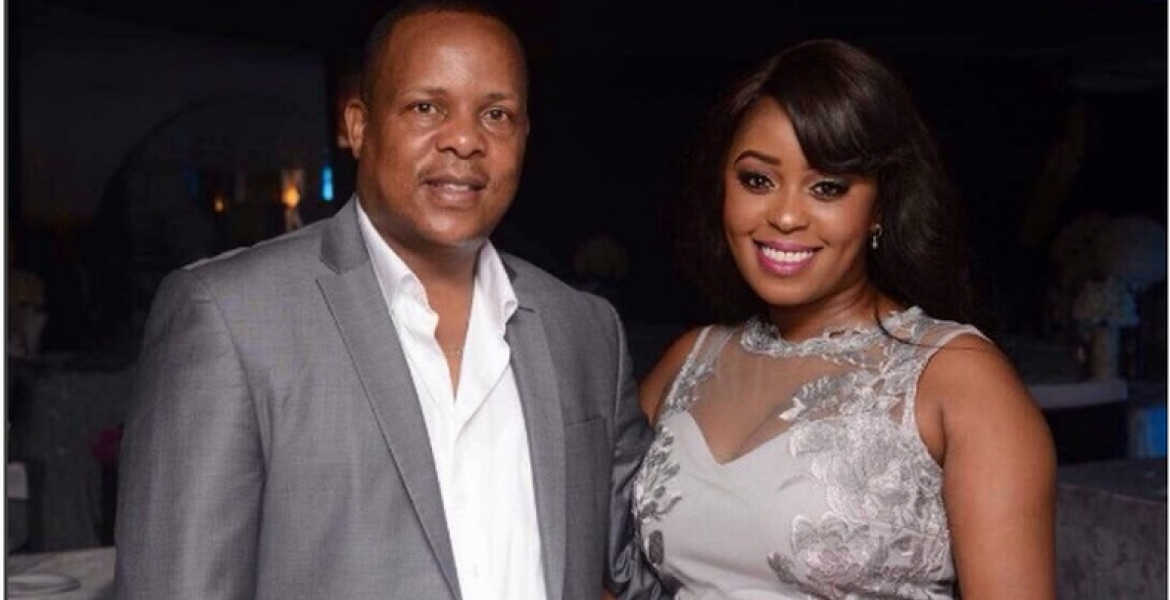 Weeks after she dumped him and labeled him a polygamist and a community husband, Citizen TV news anchor Lilian Muli appears to have reunited with Jared Nevaton Ombongi.
In her latest Instagram post, the controversial journalist has shared a photo of the businessman and their son, Liam.
Although it's yet to be established whether the two have reconciled after the bitter breakup post, Ms. Muli appears to have taken back her words after vowing never to associate herself with Ombongi.
"Just Boys Hanging out, Liam and his Daddy" Ms. Muli captions the photo.
The news presenter took to social media on December 24th to announce her breakup with Ombongi saying that she would rather "die than be linked to a polygamist."
She said: "Nobody should ever tag me in posts about Jared Ombongi who has been associated with me I disassociate myself from such links from today. As politicians say "I would rather die" than be linked to a polygamist!"
"Sociopaths will keep you entangled in their web of lies and you will be one of their many victims. When you actually believe someone is true to you only to find out they are community husbands you are safer stepping aside."
In return, the businessman who is accused of bigamy in the US accused Ms. Muli of "bringing nothing to the table."
"She was always on my phone. Wanted to know everything. She was just simply jealous and that couldn't work between us. Am happy that it has ended. She could add nothing to the table other than walking naked in our house. She also had multiple boyfriends the reason I could not continue being in the relationship." Jared told a local news website.
Muli separated with her first husband, Moses Kanene before moving in with Ombogi.