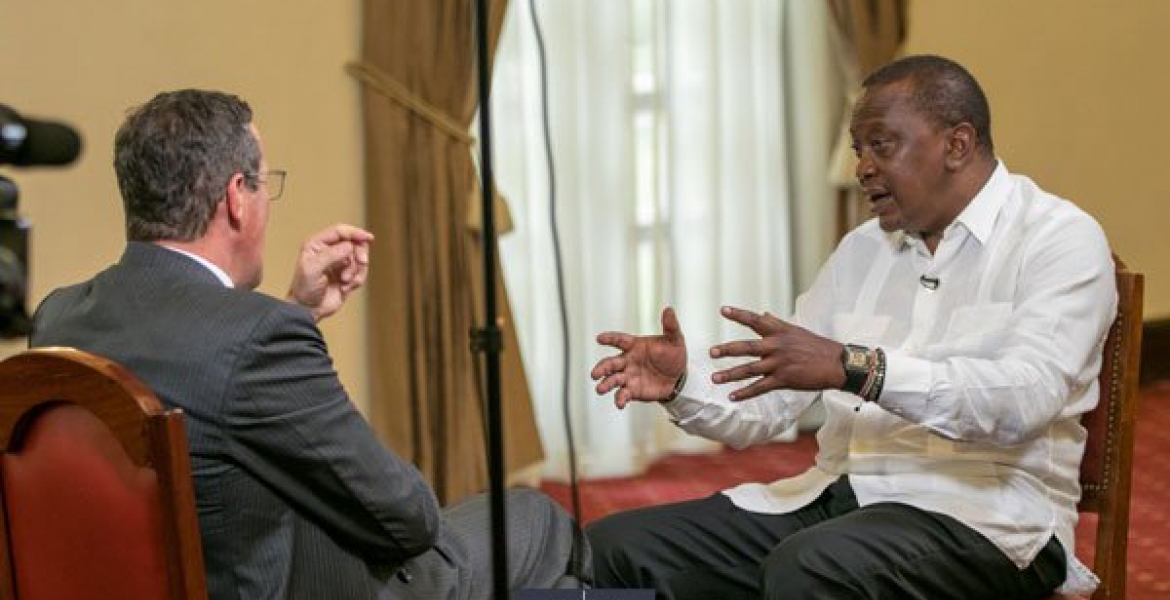 President Kenyatta has downplayed concerns raised by critics over the huge debt Kenya owes China.
In an interview aired on CNN, the President questions why Kenya's debt critics only talk about loans taken from China while there are many other countries that lend money to Kenya.
Uhuru says Kenya has what he describes as a "healthy mix of debt" because besides China, countries including Japan, United States, United Kingdom and many others lend to Kenya.
The President was speaking to CNN's Richard Quest in an interview recorded on Friday in Nairobi and aired on Monday night.
"Why are we focusing ourselves only on one lender?" Kenyatta quipped.
"As far as I am concerned, we have a very healthy mix of debt from the multilateral lenders — who are basically the World Bank and the African Development Bank — to bilateral lenders like Japan, China, France, all who are participating and working with us to help us achieve our objectives."
"We have an infrastructure gap that we need to fill and we are going to work with our partners across the globe who are willing to partner and to work with us."
He says he is not worried by Kenya's high ratio of debt against the gross domestic product (GDP).
"What would worry me is if the debt that we have incurred has gone into recurrent expenditure, has gone into paying salaries or electricity bills and so on and so forth. But what we have utilised our debt for is to close the infrastructure gap," he adds.