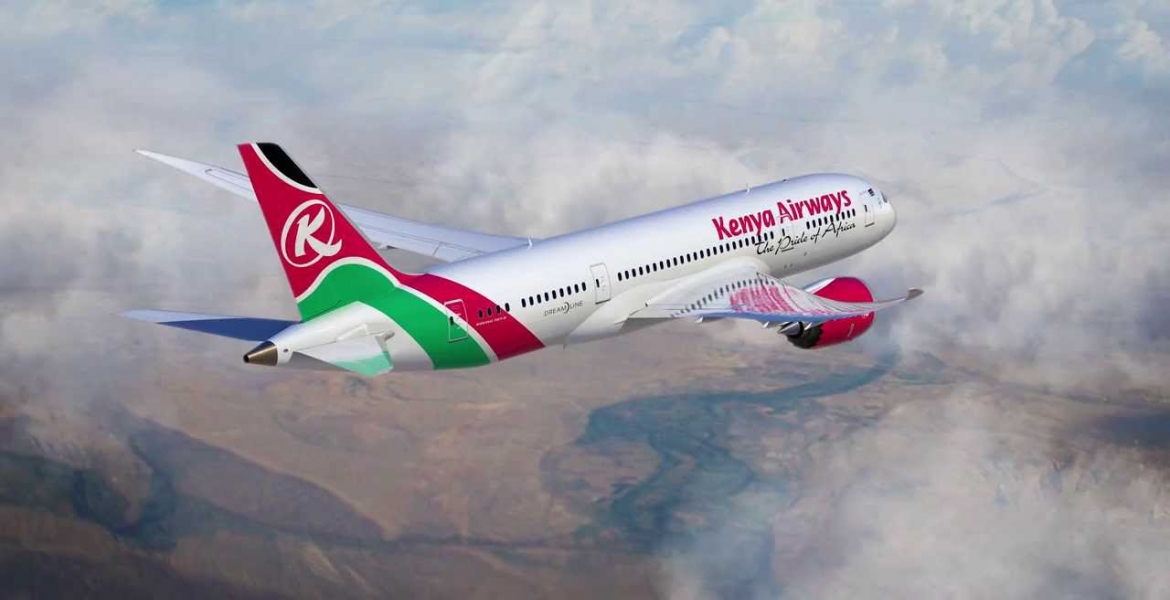 Kenya Airways' maiden direct flight to the United States lies in limbo after aviation employees threatened to go on strike. 
In a notice, the Kenya Aviation Workers' Union (Kawu) cites Kenya Airway's failure to agree with its workers on special pay and working conditions for the much anticipated nonstop flights to the US as the reason for their strike.
Cabin crew for the KQ's Boeing 787 Dreamliner plane that will be deployed for the Nairobi- New York route are among staff who are set to down their tools.
"It's our demand that management commits to concluding the CBA negotiations before October 28th, 2018. To that end we are calling on all our members across all sections, that is passenger services, cargo operations, passenger ramp, in-flight functions, technical, flight ops and support services, to stay away from the USA operations until further advised by the union. This call applies to our comrades in CDL as well," Kawu secretary- general Moses Ndiema says in a notice.
The union is pushing for more crew for the direct flights between Jomo Kenyatta International Airport (JKIA) and JFK Airport to allow for enough resting time in addition to Sh20,000 overtime allowance per hour worked outside the normal working hours.
On its side, Kenya Airways has offered Sh5,000 overtime allowance for every hour worked outside normal hours.
Kenya Airways CEO Sebastian Mikosz maintains the airline will not engage in any CBA-related talks until after the nonstop flights are launched.
"Employees proceeding with an illegal strike are supporting our competitors by working to the detriment of the company and should be considered as such by the public and Government of Kenya. The management will only pick up the CBA related conversations after successful launch of the NYC route," Mikosz says.