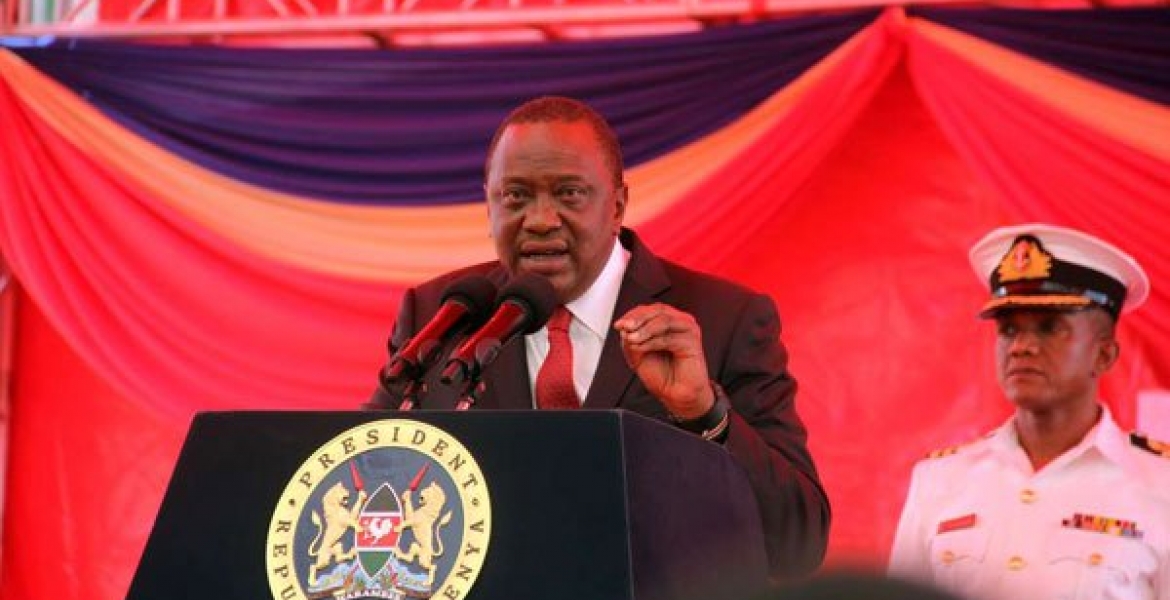 President Kenyatta was on Tuesday forced to discard a written speech he had prepared to read during an event with small scale traders in Nairobi.
During a Small and Medium Enterprises Roundtable meeting at Strathmore University, traders highlighted their grievances before the President, exposing how the government has failed to cater for their needs.
For instance, traders at Nairobi's largest market, Gikomba revealed the deplorable state of the market, where they have to deal with raw sewage emanating from blocked and unrepaired sewerage system. 
After the revelations by traders, an embarrassed President Uhuru admitted the government had failed the SME sector, which provides employment to a majority of Kenyans.
"Wacha nisijiabishe hapa kusoma maneno ambayo ni story pekee yake, (Let me not embarrass myself by reading this speech that is full of stories)," stated Uhuru
"I will not read my speech because it is shameful. I am embarrassed to stand before you to be reminded of what we should have done many years ago," the President said.
Nairobi Governor Mike Sonko, who spoke before the president, pledged to spend Sh500 million to rehabilitate the market.
"Sonko, ukikubali utoke hapa uitee watu wakowafunge hiyo sewage, maji itembee vizuri shida iko wapi? (Sonko, if you leave here and call your people to repair the sewerage system so that water can flow easily, is that a problem?)," remarked the president.