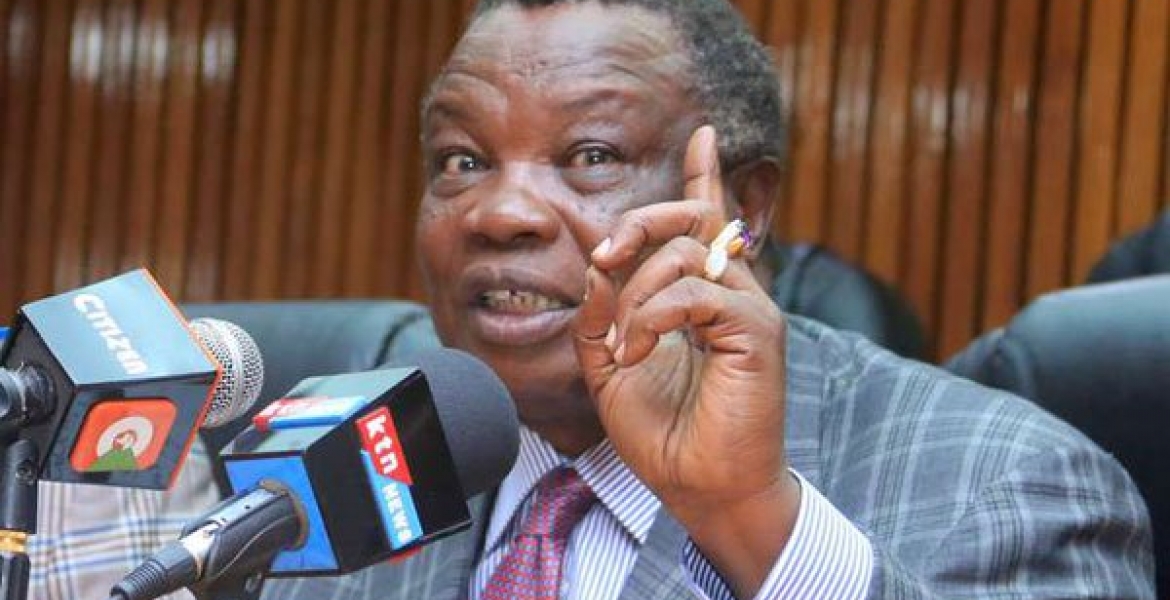 Central Organisation of Trade Unions (COTU) has called on opposition National Super Alliance (NASA) to reconsider its decision to push for boycott of products from some companies.
In a statement, COTU Secretary General Francis Atwoli termed the boycott calls as dangerous, saying the move would hurt workers.
"As workers, we are appealing to the Nasa leadership to consider that stand on the boycott in order to save jobs and create more employment for youth who are leaving our institutions. Cotu's economic and research department findings indicate that because of Raila's influence on Kenyans across the country, the boycott on those basic commodities including Safaricom's services, Kenya stands to lose between 70,000 and 100,000 jobs and that is why we are appealing to the Nasa leadership to rethink that call," he said on Monday.
Last week, NASA asked supporters to boycott services and products from Safaricom, Bidco - a leading supplier of edible oils and detergents, and Brookside Dairies - a company associated with President Uhuru's family.
NASA links Safaricom to the rigging of cancelled August 8th election, claims that NASA denies.
Nasa has said it will push for the boycott of products from companies supporting the Jubilee administration. Former Prime Minister Raila Odinga said Nasa will extend the boycott to cover other firms that worked with Jubilee to subvert the will of Kenyans on the ballot.
On Monday, Raila led other NASA leaders in switching their allegiance from Safaricom to its main rival, Airtel.
In a press briefing on Monday, Safaricom Dealers Association lamented the boycott move by NASA, and warned that over one million jobs could be ruined as a result. "
This call is likely to affect all business. Since and during the campaign period we have even at the individual dealer level, experienced a decline. We can almost with certainty say that the politics as they go they are effecting the common mwanachi including us," Safaricom dealers chair Esther Muchemi said at a press briefing on Monday.