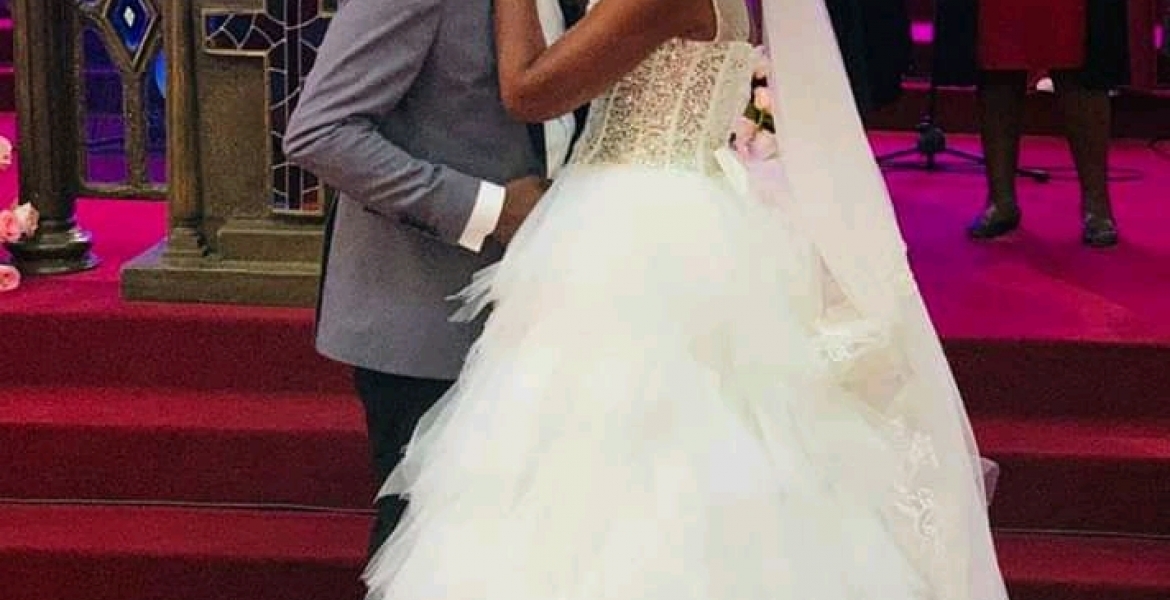 Kenyan investigative journalist Dennis Okari on Friday exchanged vows with the love of his life Naomi Joy.
The two tied the knot in an invite-only ceremony held at Ridgeways Baptist church on Kiambu Road.
The colorful ceremony has been attended by a few family members and close friends. Only those with invitation cards have been allowed to access the venue.
On Thursday, Okari's former wife Betty Kyallo said that she is happy that the news anchor has found love following their bitter breakup in October 2015, just six months after their much-publicized wedding.
In a past interview, Betty revealed that their divorce was fuelled by her former husband's decision to join a religious group that engaged in "practices she could not fathom".
However, Okari has refused to comment on why he separated with the K24 news presenter.
Speaking to Truth FM last year, Okari revealed that he suffered from depression and contemplated suicide on two occasions after the ugly divorce.
"I know people don't know this, but I have tried to take my life twice. The first time I wanted to crash my car on a huge rock on my way from work. Miraculously, as I drove from work on a material night, I just could not trace the boulder, it had always been there, but I couldn't trace it."
"The second time, I had planned to take an overdose of piriton tablets, about 12 of them, and sleep never to wake up. But as I came from work late in the night, I couldn't figure where to get a chemist that late in the night. And somehow it escaped my mind that I could easily Google it out. Likewise, I aborted the suicide mission," he recalled.
Okari proposed to Naomi during an engagement party held at Eka Hotel in Nairobi last month. The two also held a traditional wedding ceremony in Ukambani last year.
Naomi works at Bonfire Adventures, a popular Kenyan tours and travel company.