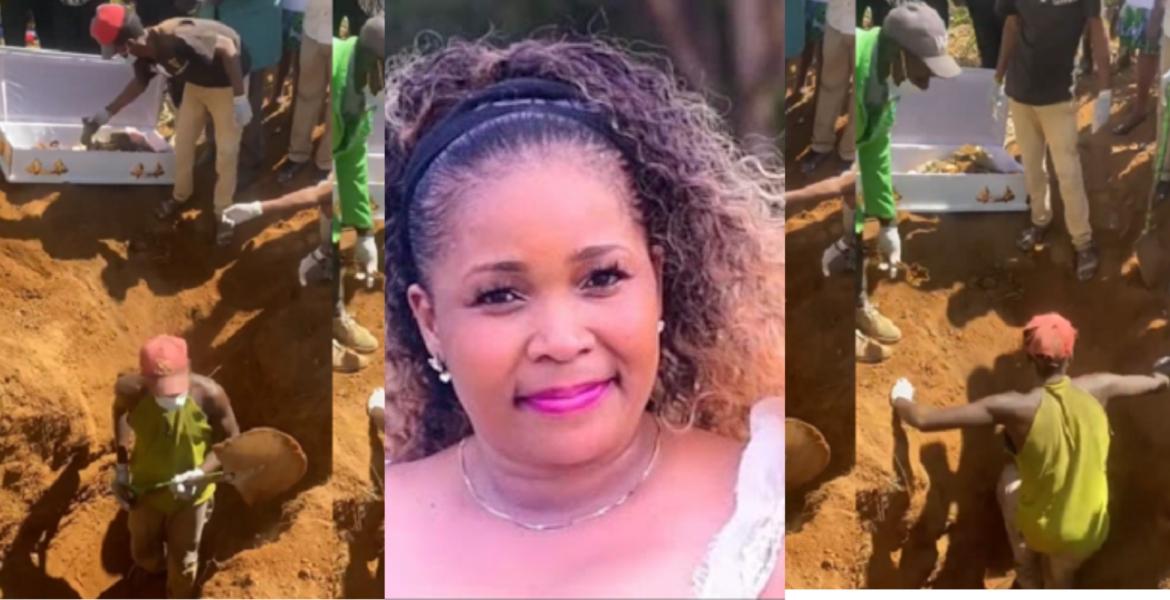 Kikuyu gospel singer Regina Wangui, popularly known as Regina Wa Anganiwe, has exhumed the remains of her later daughter following a messy divorce with her former husband.
This comes months after her former husband Bernard Muthoga, a pastor at AIPCA Church, ordered the musician to exhume the remains of the girl and bury them elsewhere. The clergyman claimed the deceased was not his biological child.
On Wednesday, Regina shared an emotional video saying she was exhuming the remains of her daughter to go and bury her elsewhere after her grave was vandalized by unknown people. She also shared a court order giving her a go-ahead to exhume the body.
"God give me peace to endure this pain as I take the remains of my daughter who was rejected by her father as I go and bury her where she will be treasured," she said.
Regina said her daughter Ann Shiru Ruguru died from a brain tumor 12 years ago and was buried on land belonging to her former husband.
Regina's marriage with Pastor Muthoga was dissolved in May 2019 by a Nyeri court. The couple accused each other of cruelty and desertion.
The singer has since moved on and married a businessman based in the United States while Pastor Muthoga also married another gospel artist.
In a recent interview, Regina said she got married aged 15 and was barred from using her husband's name.