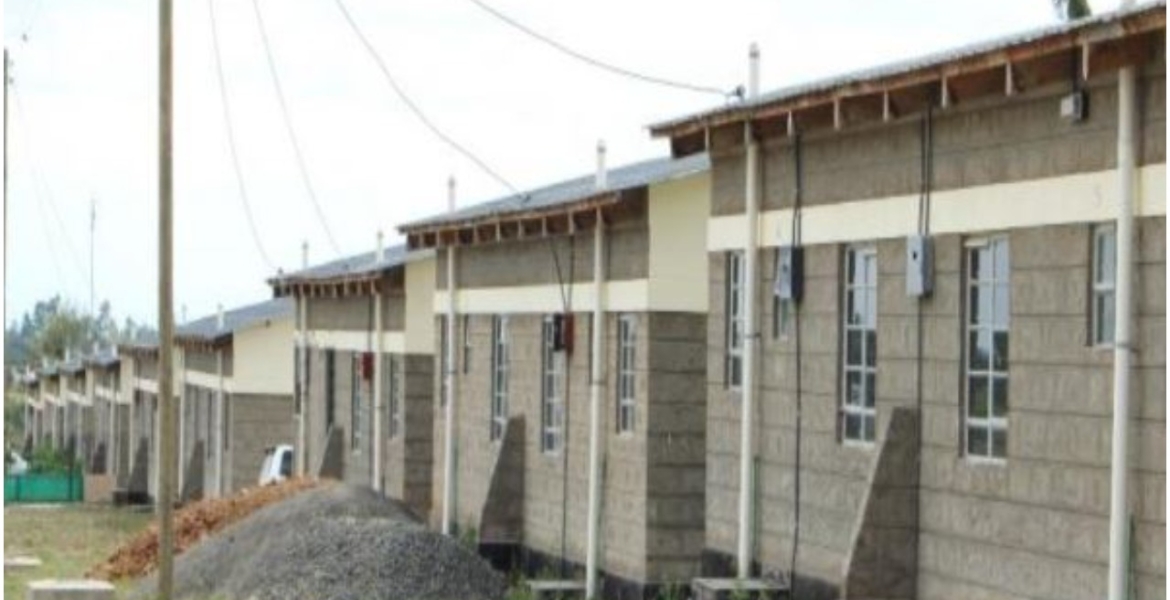 A strict savings culture has enabled a group of boda-boda riders in Nanyuki, Laikipia County to build a Sh150 million estate.
By saving Sh50 daily, the motorbike operators under the Nanyuki Boda-Boda Sacco (NABOSA) have managed to own permanent houses while creating job opportunities for members.  
Patrick Waithaka, the NABOSA Chairman, said construction works began in 2017 after most members reached the minimum capital requirement of Sh140,000.
"Our intention was to stop living in rentals and get our own places so we decided to start making daily contributions to build the houses," said Waithaka.
"The bank told us that the capital needed to begin construction for each individual house was at least 20 percent of the total Sh700,000 so we started making contributions and by December 2016 majority of us had saved the 20 percent."
By 2018, the Sacco had put up 60 housing units on a six-acre parcel of land at Sweetwaters area in the outskirts of Nanyuki town.
"The 60 sixty houses were handed over to the respective owners. But we still continued with building because our aim was to build 120 units," Waithaka explained.  
Instead of spending money on paying rent, NABOSA encouraged members to make daily savings, which has also enabled some of them to buy personal cars and business trucks.
"I used to stay in an estate called Lion's Court in a one-bedroom house that cost Sh7,000 per month and right now as you can see I don't pay rent anymore and I have my own house," James Kamiti, a member of the Sacco, said.
"The money that I used to pay rent I now save and even if the house is small at least I can pay back my loan, feed my family and continue with my life."
NABOSA vice-chair Moses Njoroge urged the youth to adopt a savings culture, saying it will enable them to plan for their futures.
"We tell the youth and boda-boda operators that once you get paid before spending you should set aside some of it and save it. A daily Sh50 contribution from our members has enabled us to build all these houses," he said.