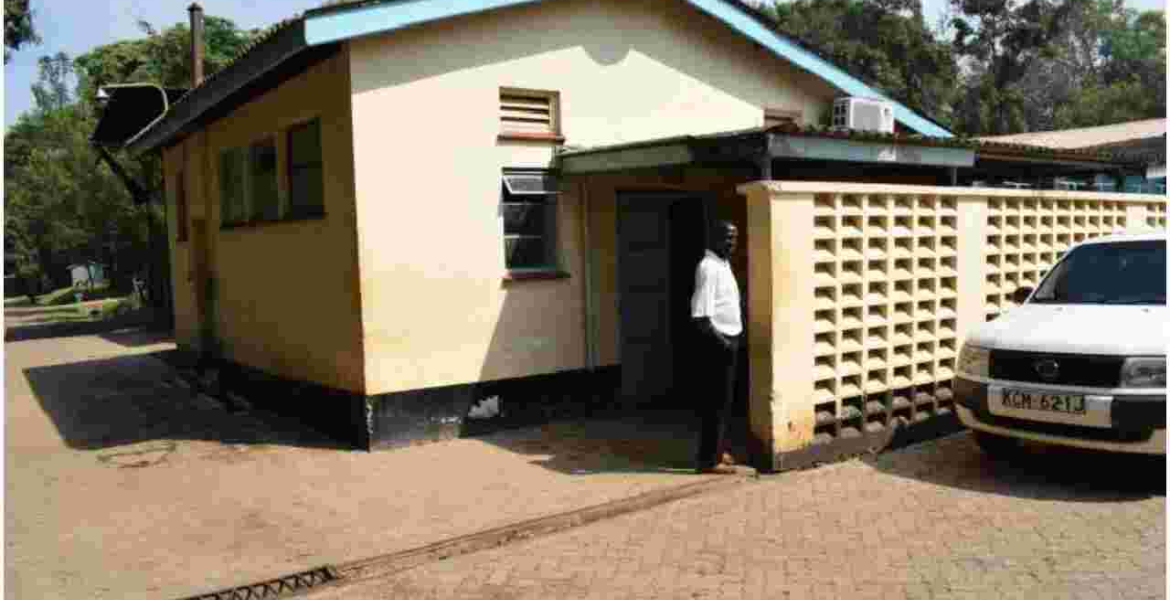 Police in Homa Bay County are detaining a 22-year-old man who was allegedly found licking a dead woman's blood.
The Standard reports that the suspect identified as 'Onyango' licked the blood from the dead body in a local mortuary.
The deceased, who is believed to be a kindergarten teacher at a local school within Gul Kagembe area, was reportedly shot dead by unknown gunmen at her home in Rangwe on Tuesday night. Her body was moved to a local morgue.
On Thursday, Onyango visited the funeral home seeking to view the body of a man. Attendants said Onyango was asked to mention the name of the person whose body he wanted to view.
After checking the registry, the attendants allowed him in after confirming that the name he gave had been recorded.
Onyango, who was in the company of a boda boda rider, entered the morgue and went straight to where the man's body had been kept.
The two viewed the body for a few minutes and decided to leave but as they approached the exit door, Onyago spotted the body of the woman, knelt beside and begun licking it.
"He started by tasting the blood with his right finger before he knelt and reached out by his tongue," a morgue attendant who witnessed the incident told police.
This prompted the attendants to call the hospital security officers to arrest him. He was later handed over to officers from Homa Bay Police Station.
Homa Bay Directorate of Criminal Investigations Officer (DCIO) Monica Berege said they are interrogating Onyango to establish whether he is linked to the 40-year-old teacher's murder.
"We want to get more information regarding why he was licking the teacher's blood. This will help us know if there is any link between his actions and the teacher's death," Berege said.
 "He looks like a drug addict but we cannot assume anything. He is telling us that he comes from Ndhiwa but the place may not be his real home. We will have to visit his home to view the environment."