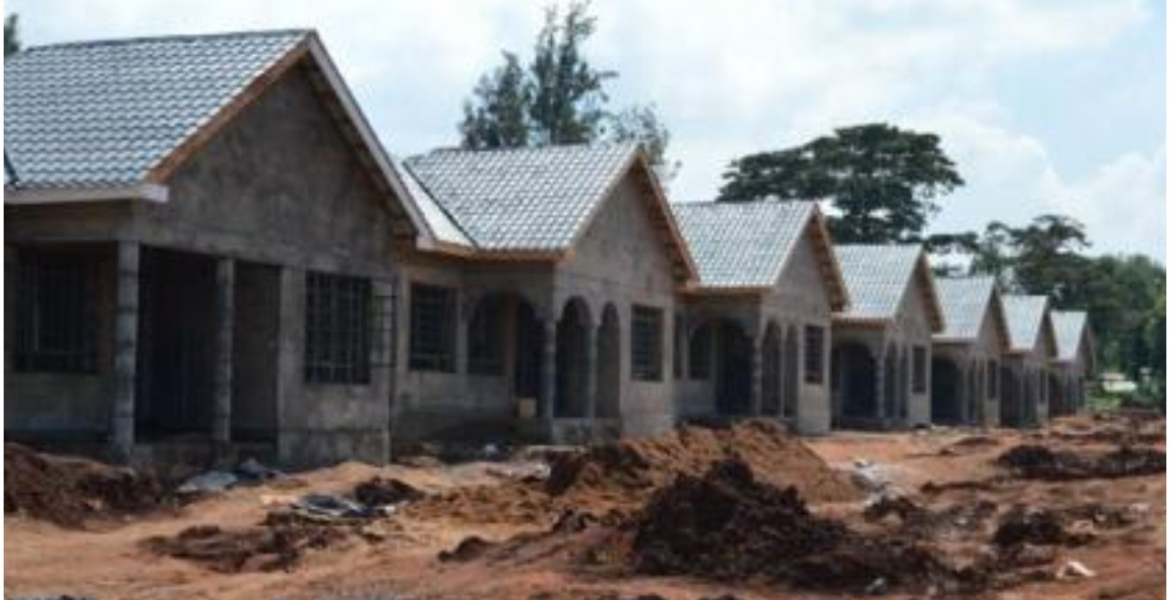 750 investors are up in arms after a housing project along Kenyatta Road, off Thika Superhighway, stalled for months.
The homebuyers have started collecting signatures to petition the Kiambu County Government and the National Assembly to investigate what delayed the project by Banda Homes, a Nairobi-based real estate company.
"We are petitioning the Kiambu County Government; we are petitioning the governor specifically. We are petitioning the National Assembly and the Committee in charge of Planning, Land, and Housing to be able to tell us what the reason behind this is. We have a right as Kenyans to know because no one is telling us the problem," one of the homebuyers Stephen Kori said.
Each of the 750 investors paid up to Sh6 million for the three-bedroom maisonettes through off-plan agreements with Banda Homes.
Reports indicate that construction works stopped late last year after contractors were ordered to leave the site, weeks before the completion date.
It is alleged that powerful individuals in collusion with the Kiambu County government officials are behind the stalling of the housing project.
Faith Ngari, one of the affected homebuyers, says she used all her savings to purchase the house she considers her retirement home and fears she might lose her money.
"I am an old person and I wanted a house to live in for the rest of my life. I finished paying for the house and I need it," she narrated.
Banda Homes has a number of housing projects on Kenyatta Road, including Olive Pine 1 and 2, Redwood, Red Oak, Rosewood, White Oak, and Oak Park.