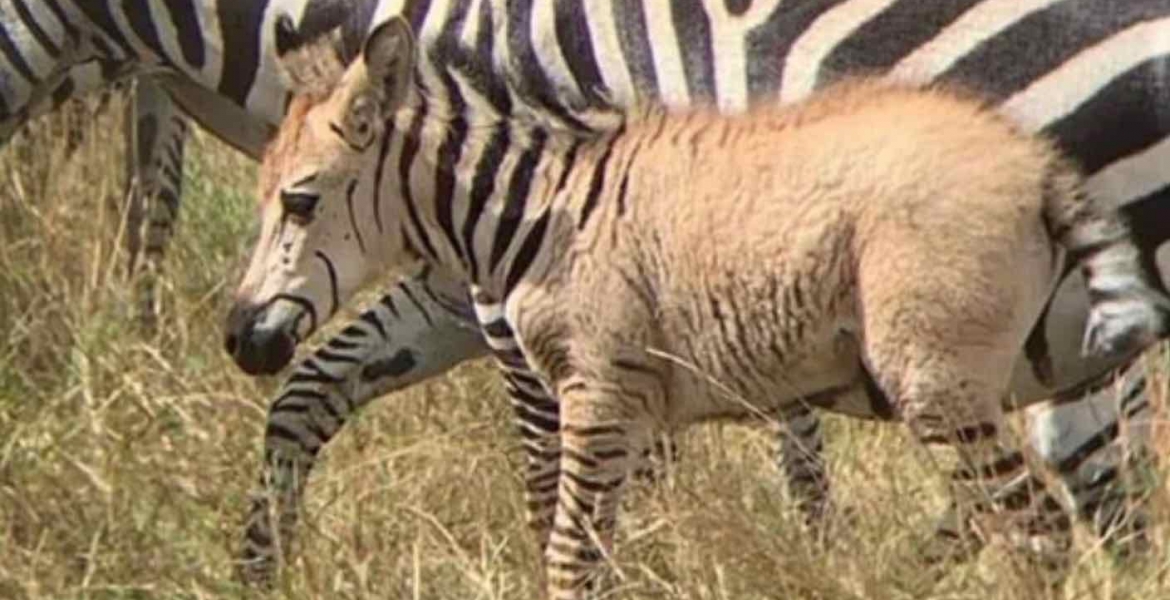 Another rare zebra foal has been spotted in the Maasai Mara Reserve. The zebra, which is mostly golden colored but has a stripped neck, head, legs and tails, is about one week old.
It is believed the foal suffers from a condition known as amelanism - a pigmentation abnormality characterized by lack of color pigments called melanin.
The foal was discovered by John Maine Kipas who works at the Mara. He named it 'Maine Zebra' after his middle name.
"It was a normal morning game drive and that is when we spotted the rare-coloured foal. At some point, I could not believe my eyes. I clicked my camera and got some pictures of it. It looks more like a donkey than a zebra," said Manie.
The foal was found at the Ngiro area among other zebras and wildebeests migrating towards the Serengeti.
Just three weeks ago, a polka-dotted foal was sighted in the same area.