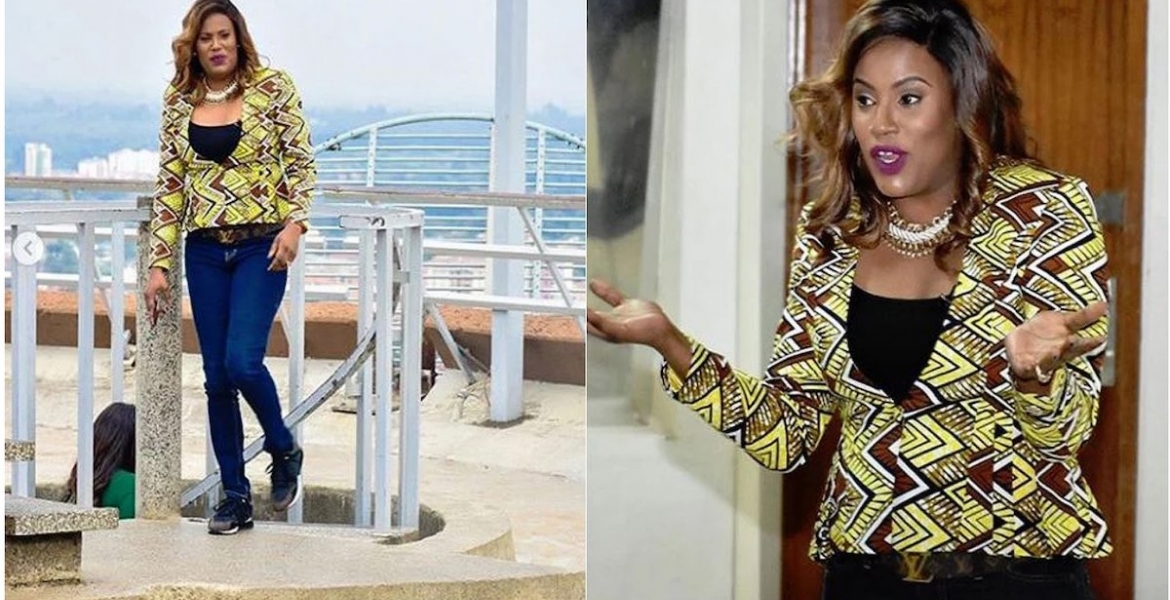 KICC CEO Nana Gecaga | Photo Courtesy
Members of the Parliamentary Committee on Tourism, Sports and Culture were on Monday forced to cancel a meeting with Kenyatta International Convention Centre (KICC) CEO Nana Gecaga over her dressing code.
The MPs accuse Ms. Gecaga, who is President Kenyatta's niece, of dressing inappropriately to the meeting.
Mwingi West MP Charles Nguna accuses Gecaga of disrespecting the committee after she turned up wearing a pair of jeans trousers and a t-shirt.
Nguna says Ms. Gecaga did not prepare for their visit to the conference facility despite having been notified by the Clerk of the National Assembly two weeks earlier.
He says no one was there to welcome the committee during their visit to the facility and were also forced to wait for Gecaga for more than half an hour.
"The members struggled to find their way into the building and to the CEO's boardroom only to find her missing. They waited for about 30 minutes before she surfaced casually dressed in jeans trousers and a T-shirt on a weekday and seemed unbothered by the MPs' presence," says Nguna.
Machakos Town MP Victor Munyaka, who chairs the committee, slammed Gecaga for the low-key reception they received and adjourned the meeting over her unpreparedness.