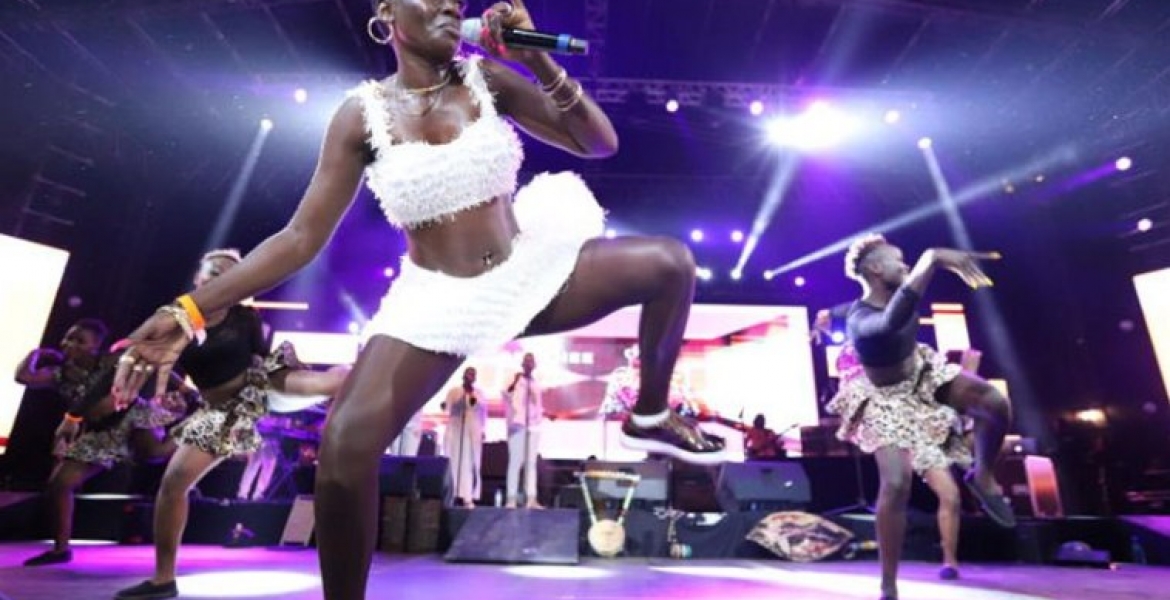 Controversial Kenyan singer Esther Akoth alias Akothee has reportedly been banned from performing in South Sudan.
South Sudanese media reports that Akothee had written to the country's authorities seeking permission to hold a music tour.
However, after initially granting her permission to go ahead with her tour, authorities in Africa's youngest nation have canceled the event citing moral reasons.
The decision has been made after South Sudan's top ministers led by Dr. Nadia and Makuei Lueth questioned the "Oyoyo" hit maker's morals.
"She is a bad influence and lacks self-respect. I watched her performances on YouTube and with the way she immorally behaves on stage, I conclude she is not the right musician to entertain our youth," one news outlet quotes Dr. Nadia.
Minister Lueth says the musician is a bad role model for the young generation.
"I don't want my kids and relatives to watch a woman spreading her legs while in pants almost exposing her genitals in the name of entertainment. That would be an erotic behavior for them to copy," says Lueth.
A few days ago, the artist came under strong criticism from Kenya Film Classification Board (KFCB) CEO Ezekiel Mutua and  Kenyans online.
Mutua condemned her over what he termed as "filthy and stupid stunts".
"Kenya has got talent but as long as we keep celebrating this kind of madness, our entertainment industry will never grow. Akothee is talented but the filthy and stupid stunts she has to pull to remain relevant should concern all of us. What's worse is to see grown-up men and women celebrating this scatological obscenity in the name of entertainment," said Mutua.