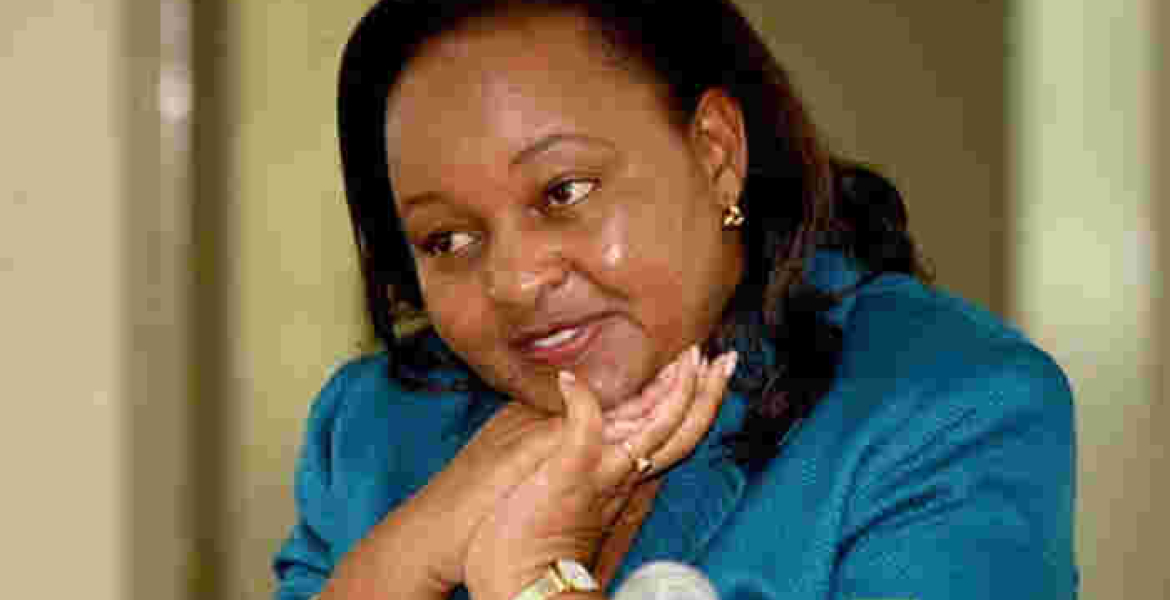 Kirinyaga Governor Anne Waiguru has threatened to sue research company IPSOS Synovate over a survey report released on Wednesday showing that Kenyans perceive her as the second most corrupt leader in the country.
Speaking to the press shortly after the release of the report, Waiguru termed the survey as political propaganda, accusing the firm of running a smear campaign against her.
"I will this say to IPSOS: Shame on you. Shame on you for pushing an agenda that you know very well is political. I have never been taken to court because of any matter regarding corruption. So you cannot come and say that I am the most corrupt," said Waiguru.
"If they think they have any evidence on anyone on corruption. There is the DPP, they can take evidence there so that action can be taken instead of coming up with propaganda and saying it is Kenyans (opinion). Kenyans are not foolish."
Unveiling the report, IPSOS Research Analyst Tom Wolf said respondents mentioned Deputy President William Ruto and Waiguru as the most corrupt leaders.
"Whereas former CS for Devolution and now Kirinyaga Governor Anne Waiguru receives the most mentions in terms of being associated with a particular locus of corruption (the NYS), Deputy President William Ruto receives the most mentions in terms of "current and past leaders" perceived to be (or to have been) corrupt," reads the survey report.
Ruto was polled as the most corrupt at 33 percent closely followed by Governor Waiguru at 31 percent. The survey was carried out between July 25th and August 2nd with a sample size of 2016. 
In 2016, the Ethics and Anti-Corruption Commission (EACC) cleared Waiguru in the sh791 million National Youth Service (NYS) scandal, which occurred when she was Cabinet Secretary for Devolution.