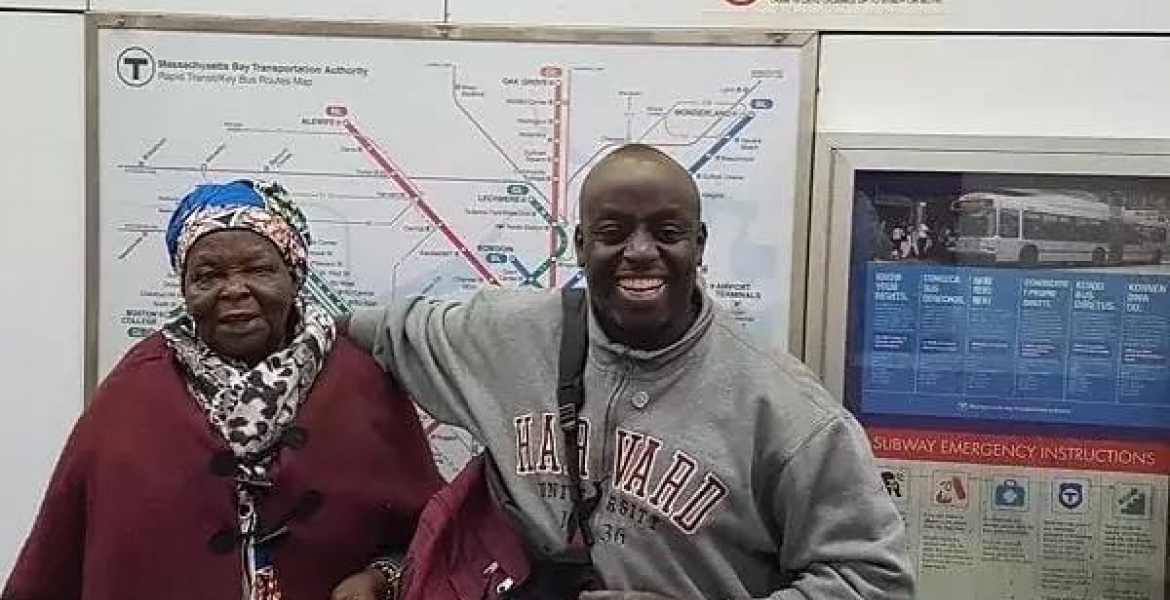 A Kenyan man has taken her 83 year-old mother to visit the famous Harvard University in the United States.
Chris Mburu posted a powerful message accompanied by photos of him and his elderly mum at the world-renowned Harvard University. Mburu narrates his rise from poverty to attending one of the most prestigious education institutions in the world
Mburu graduated from Harvard University 24 years ago, opted to facilitate her mother's visit to the university after her mother, who supported his Education was unable to attend his graduation 24 years ago as it was it was too expensive to afford
The photos clearly reveal the joy he and his mum had during the visit. His mum is seen wearing a "Harvard mom" sweatshirt holding a souvenir from Harvard in her hand.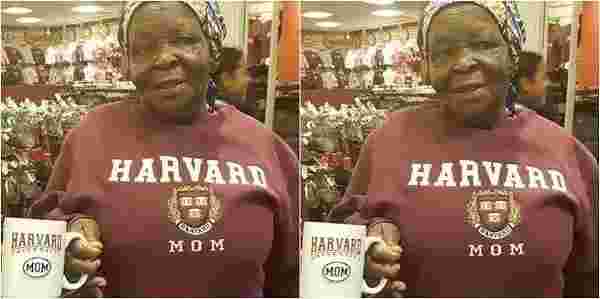 Though his mother was not educated, Mburu says that she was instrumental in the strides he has so far made.
"When I graduated here 24 years ago, my mother was absent from the ceremony, because it was too expensive for her to make the trip from my native village in Kenya to the United States. So you can imagine the joy I felt last week as I brought her for her first visit to the university, at the age of 83! Though uneducated herself, my mother has always valued education and indeed remains one of the smartest people I know," Mburu wrote on his Facebook wall.
Muburu is a graduate of Law School and is currently a lawyer with the United Nations Human Rights Agency based in Switzerland. A 2010 documentary "A Small Act" was based on the real-life of Mburu - about how a generous Swedish woman by the name Hilde Black helped fund Mburu's secondary school education. Mburu would then attend the University of Nairobi and eventually go to the United States where he earned a law degree at Harvard Law School.